Comali Eats into the Box Office Collection of Nerkonda Paarvai this weekend
Vijayan Sankar (Author)
Published Date :

Aug 17, 2019 14:05 IST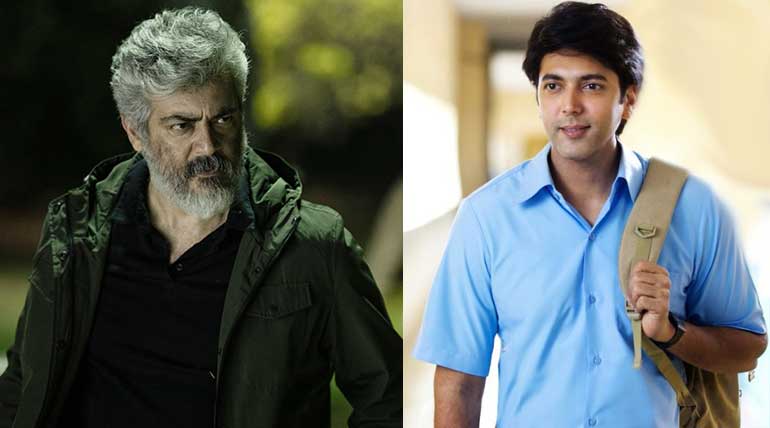 Comali eats into the box office collection of NerKonda Parvai this weekend: Comali, a Jayam Ravi starrer hits the jackpot with full houses in theatres were all it was released. This new concept comedy film portrays a youth looking Jeyam Ravi and Yogi Babu in the hilarious first half. Already boosted by its comedy critic of Kaabli movie, it is more occupying Thala's Nerkondara Parvain tickets in theatres during this weekend. Though both the films are running houseful, Comali being released only on 15th August with regular screenings unlike Nerkonda Paarvai is houseful before it.
Why is Comali houseful than the big-budget Ajith's Nerkonda Paarvai?
The new novel idea of a layman waking up from coma after a gap of 14 years, making a comedy of all the technological developments is a hit. It is becoming houseful before Nerkonda Paarvai which was released on 8th August.
The reason as the movie pundits say is:
Nerkonda Paarvai is a big-budget, and much expected movie of Thala Ajith was screened as many times as possible in malls and multiplex theaters. If for an example a multiplexor mall has five screens, for the first five days or more in some places it was screened five times in all the five screens. That makes the movie screened by a mall for more than 25 shows per day.
Adding to that, the holidays of Bakrid, and Independence day last week made the screenings more. It made not only the Ajith fans to see the movie for more than once, but also made it sure that all public who wanted to see the movie do it in the first eight days itself. It caused a drop in bookings compared to Comali, which is the new sensation of the week. And the first half being filmed well by Pradeep Ranganathan has made it be booked first by the general public.
Nerkonda Paarvai & Comali neck to neck in this weekend box office collections:
Though Thala fans could be proud that their semi-god movie is still on the top with fantastic direction, they are worried about lagging behind Comali. But the above facts could heal their worries and could make them enjoy their Thala's superb performance once more on the big screen. Comali may take this weekend priority, but Thala's NO means NO will continue for more weeks.