Connect Tamil Movie Review: Horror Story Better For OTT Than Theatre
Sophia Loren (Author)
Published Date :

Dec 22, 2022 10:47 IST
Lady Superstar Nayanthara, starring Connect Horror Thriller Tamil movie, has released in theatres today. The Movie is receiving average reviews with both positive and negative comments. Did the Movie reach the expectations of the audience? Let us see.
Connect Movie Story:
Connect Tamil movie is about a single mother trying hard to save her daughter from the evil that caught her. The movie scenes happen during the Covid Pandemic. The lead character Nayanthara is living happily as husband and daughter.
Her husband Vinay is a Doctor, and he dies of Covid while treating patients. After this, only Nayanthara and her daughter isolate themselves at home due to corona infection. Grandfather Sathyaraj talks to them on a video call from time to time.
Anna (Nayanthara's daughter) acts differently as the days go by. She tries to talk to the father's spirit with the help of a mediator. What happened to her daughter? How did they find that difference in Anna? Did the evil spirit go? Are the rest of the story.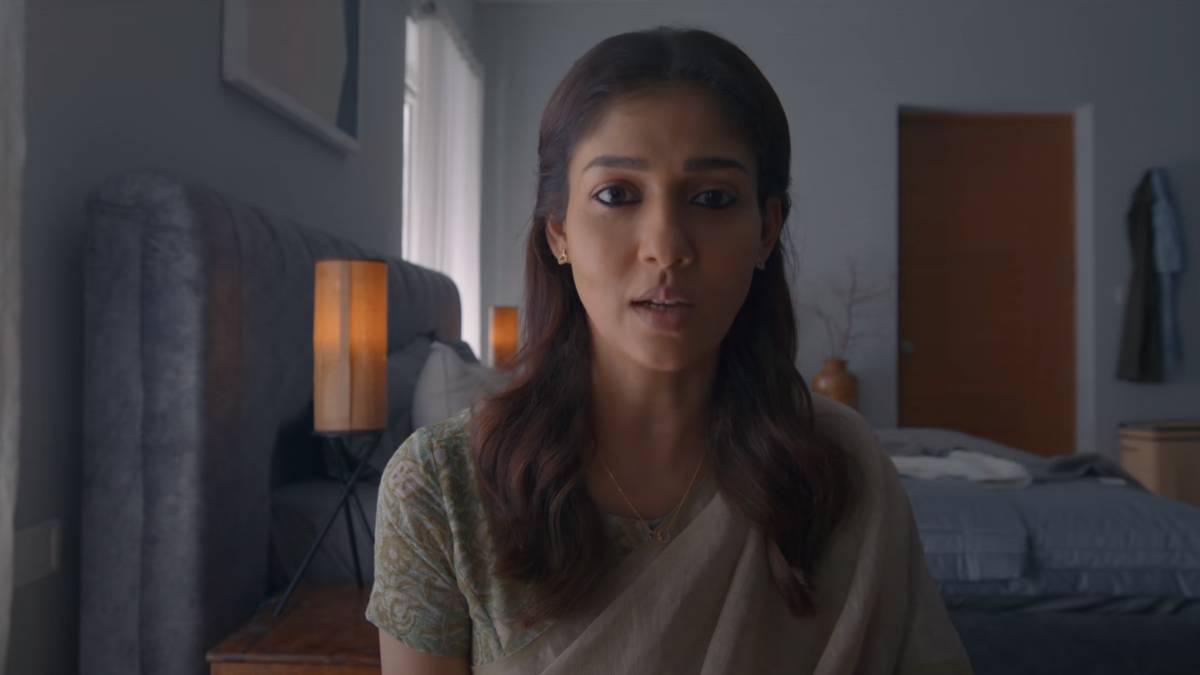 Connect Movie Review:
Director Ashwin has completed the entire film with a house as the main plot and only a few characters. A technically strong film, Ashwin has handled the plot with the usual style of horror films. A major weakness of the film is that the film's interest is reduced by the scenes that can be guessed beyond the horror.
When it comes to the positive of the film, Nayanthara has done outstanding acting throughout the film. Even the other characters have done justice to their roles. The sound design and the cinematography must be appreciated. The sound design is detailed, the backbone of Movie Connect.
There are a few notable negatives in Connect movie. Few logical and dubbing errors can be noticed. When it comes to the storyline, it is a usual horror plot, but it has additional 'covid' content. The mother-daughter bond is not as strong as the father-daughter bond. It is an average movie which can be enjoyed in theatres with friends. Many audiences say it would have been better if Connect movie had been released in theatres.
Connect Movie Cast:
Connect Movie, directed by Ashwin Saravanan, stars Nayanthara, Anupam Kher, Vinay Rai, Rohit Suresh, Sathyaraj and Haniya Nafis in the lead roles. Prithvi Chandrasekhar makes the music.