Seven days to go for the most controversial Bigg Boss Tamil season so far
Vijayan Sankar (Author)
Published Date :

Oct 01, 2019 09:05 IST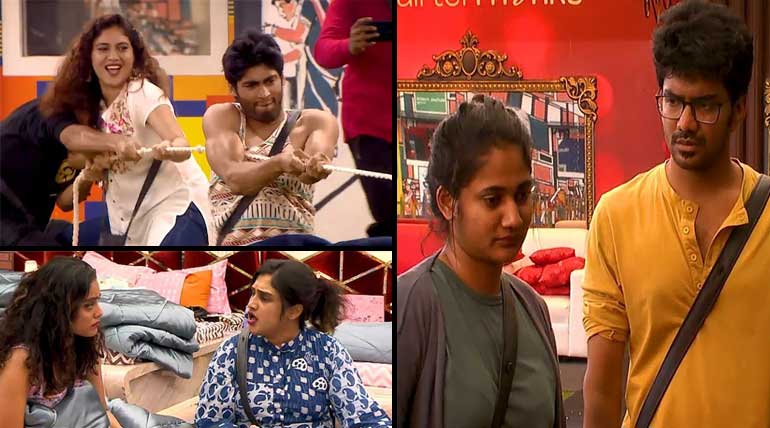 Seven days to go for the most controversial Bigg Boss Tamil season so far: 99th episode of Bigg Boss 3 Tamil show ends yesterday with the message of 7 days to go. It extends it by another six days for the most controversial Bigg Boss Tamil season of the three telecasts so far. Last week alone it saw one of its two significant controversies of Kavin's self eviction and Tharshan's forced eviction.
Also, Vanitha being brought back again for the first time in Bigg Boss Tamil was the third major controversial element in the house. Outside the house, it was more famous for all the wrong controversies rather than the good ones.
Will dance boys, old contestants, dresses, music, and biriyani will fill Tharshan's place? Yesterday being the first Monday after a long time without eviction nomination in the Bigg Boss house, should have gone happily. But due to Tharshan's eviction, the Bigg Boss must have doubted about the activities in the house.
Hence right from the morning with the dance boys entry to initiate the morning dance, was a clear indication of cheering the last four contestants. It continued with even Bigg Boss saying that the contestants' activities this week only will get their votes to win. But none of them seemed interested, except for Sandy, who played his usual trick of a lady get up and dirty dance movements.
Incomes old contestants to cheer and advice the last four of Bigg Boss 3 Tamil show: Reshma, Fathima Babu, Mohan Vaidya and surprisingly Meera also entered the Bigg Boss 3 Tamil house to cheer up the contestants. They brought dresses as gifts to them in an attempt to bring them back to normal from Tharshan's forced eviction.
Fathima was seen advising everyone, Meera, as usual, playing her tricks with Mugen, a dull Vaidya and caring Reshma all only fail to bring that much wanted happiness in the house. The show ends with all of them eating a fabulous musical dinner.
Everything cannot be bought, is the one line to be understood yesterday from the Bigg Boss 3 Tamil house. But business should be usual for the last week to find out the winner of the show to make this controversial season of all the three shows to be the best of them.