Controversial list of Bigg Boss Tamil eliminated contestant Meera Mithun
Vijayan Sankar (Author)
Published Date :

Oct 02, 2019 11:55 IST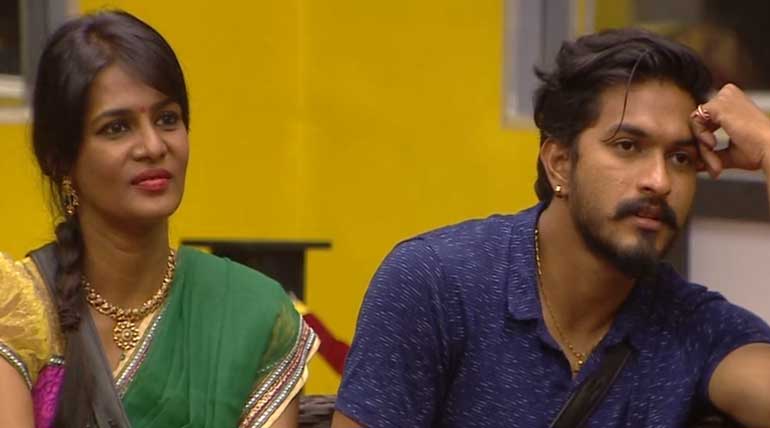 Meera Mithun leaked audio about Mugen starts controversy again: Meera Mithun, who is famous for her leaked videos and audios has done it again. Her leaked videos and audios were viral on social media when she was inside the Bigg Boss 3 house. After the eviction, she continued to release many such videos to retain fame.
Now, she is back in the Bigg Boss's house yesterday, when another controversial audio leak is released in the media. It was about her asking someone to leak a video of her and Mugen. Is it playing the rounds now to sabotage the chances of Mugen, who is supposed to win the show? It is another 50 lakhs question for the Tamil people in the last five days of Bigg Boss 3 Tamil show.
Meera Mithun and her leaked videos: Meera Mithun was a controversial character both inside and outside the Bigg Boss 3 house. From the start when she was not sent by Kamal into the house and only after a day of entering it.
She was only next to Vanitha to be hated by both the contestants and the audience. Once after eviction also she continued her popularity stint by calling the PRESS and giving interviews of all sorts which is aimed only to retain her fame.
Some of her videos inside and outside the Bigg Boss 3 house include
Video of her being sent out of the dance reality show by Sangeetha on Vijay TV due to her complaint on her co-dancer of touching her wrongly
Many videos of her dancing with others when she talked about being a cultured woman and wrongly touched by Cheran
Video of ordering someone to do some wrongdoing of another person which even went to be filed as a police complaint about a threat to life
An interview with a reporter where she dares someone to release her all kind of videos
And the list still continues and on with the latest one yesterday, and It is now the cause of concern for the audience and the Bigg Boss organizers. She says in the audio, which is her voice to release all her scenes in the Bigg Boss 3 house with Mugen.
She confirms payment tomorrow as soon as she comes out and after the release of the video. She wants it to be given the famous song of Mugen in the background and all her photos and activities in the Bigg Boss house.
Also on the 99th day when she was in the Bigg Boss 3 house again, she wontedly created a scene with Mugen separately giving him the gift of a dress. All is planned is what anyone will think of Meera's activities and her alleged ordering of the release of a video with Mugen.
How will this alleged video when leaked will affect the chances of Mugen has to be seen in the final of the Bigg Boss 3 show.