Cook With Comali Season 2: 3rd and 4th April 2021
Gokul Saravanan (Author)
Published Date :

Apr 01, 2021 15:30 IST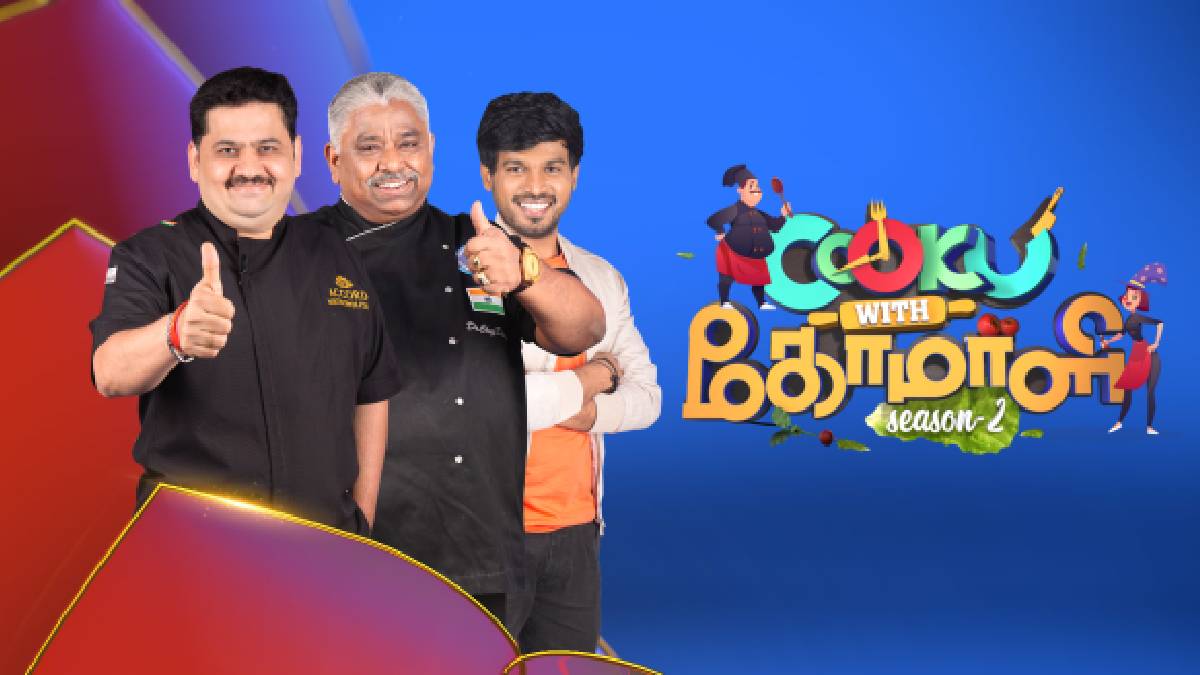 The most waited promo of Cook with Comali is out yesterday. The promo itself gives us stomach ache then just imagine how the show will be. Out of no doubt, tears will come out with laughter.
The shows bring the viewers double joy. The one that conveys there will be mo finals this week and the other is the cook will be cooking with their friends or family.
Since this week is announced as a celebrity week, the show is popping with expectations. The cooks have brought their favorites to the shows, as shown in the promo.
The promo shows the cooks are enjoying their time with their favorites and comalis. Bala trolls pavithra's friend during the entry, which suits him well for his height.
One of the reasons behind the show's success is that the cast and crew's only motive is to entertain the viewers, and so they troll and tease each other with taking nothing deep to hurt into their hearts.
This week, Lovely Kani brought her sister Niranjana, Shakeela mommy brought her daughter. In contrast, Charming Ashwin brought Bigg Boss fame Sandy master who knows well for the jovial character and pretty Pavithra brought her friend.
It is impossible to project the promo without the face of Comalis, and so the comalis Pugazh, Bala, Shivangi, and other comalis in funnier expressions. Of course, yes, the atrocities of judges can never be neglected.
Let us wait a day to join the team being at home with hefty waves of laughter. Let the family time be more blissful.