Cook With Comali Season 3 Contestants List Includes Roshni And Darshan
Sophia Loren (Author)
Published Date :

Jan 17, 2022 12:26 IST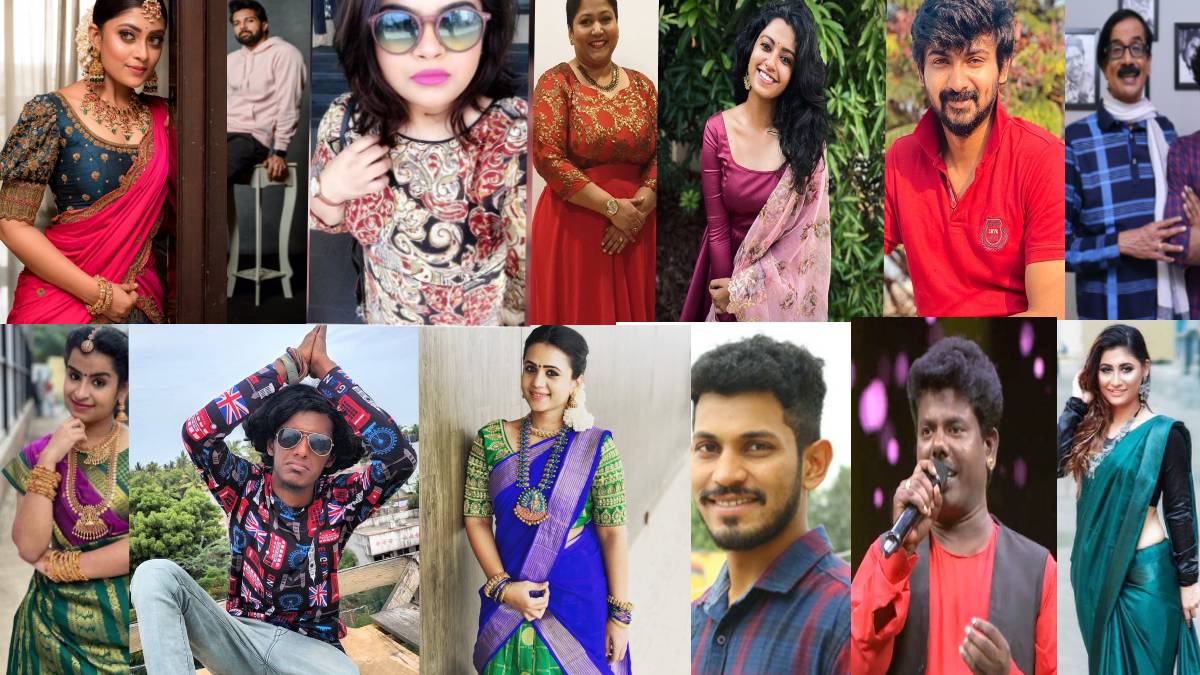 Cook with Comali Season 3 confirmed contestants list is in the process of revealing. Most of the fans started to guess the confirmed list of the contestants and comalis. Cook with Comali Season 3 is scheduled to begin on January 22 at 9.30 pm on Saturdays and Sundays. Vijay Television makes the official announcement.
After the end of Bigg Boss Tamil 5, the Bigg Boss fans have now turned towards the Cook with comali season 3. Bigg Boss Tamil 5 show grand finale was yesterday, and Raju Jayamohan won the Bigg Boss title by winning the hearts of Bigg Boss Tamil 5 fans. Now the updates on Cook with comali season 3 are popping out.
Vijay TV has a separate fan base for its 'Cook With Comali' show. The first two seasons gathered massive fans from all age groups. It is an absolute family entertaining show. Cook with Camali season 2 was most liked than season 1. It is hard to control your laughter for more than 10 minutes. The much-anticipated third season of the show is set to begin in a few weeks.
The promo for this was released recently. Fans were eagerly waiting to find out who was going to attend this season. Roshni Haripriyan, who played the lead role in Vijay TV's popular serial Bharathi Kannamma, has recently quit the serial. It was rumoured on social media that she would be appearing in Cook With Comali Season 3. As expected, she is the first confirmed contestant of Cook With Comali season 3.
Roshini is featured in the currently released promo to confirm this. Also, eight contestants, including Santosh Pratap, Manobala, Anthony Daasan, Vidyullekha Raman, Ammu Abirami, Darshan (Kanaa movie actor), Grace Karunas expected to be the contestants in Cook with comali season 3.
Similarly, the Comalis of this season is KPY Bala, Sivaangi Krishnakumar, Sunita Gogoi, Mohamed Kuraishi, Bharath, Manimegalai, Mookuthi Murugan and Arun. The show is set to launch in the last week of January. The host will be Rakshan, who hosted the earlier Cook with comali seasons. Chef Dhamodharan and Venkatesh Chef will be the judge.
Many interesting episodes are in the queue to entertain the viewers. The fans are very excited and happy to watch the episodes of Cook With Comali 3. Cook with Comali fans misses comali Pugazh, who gathered numerous fans after his appearance in this show. As he is busy with shooting and movie opportunities and other personal reasons, he was not able to participate in Cook with comali season 3.
Stay tuned for further updates on Cook with Comali Season 3. As announced earlier, the show will be screened on Vijay Television from January 22 on Saturdays and Sundays at 9.30 pm.