Cooking Team is Shattering Due to The Fight- Promo 3, Bigg Boss Tamil 4
Sakthi Venkat (Author)
Published Date :

Oct 08, 2020 16:50 IST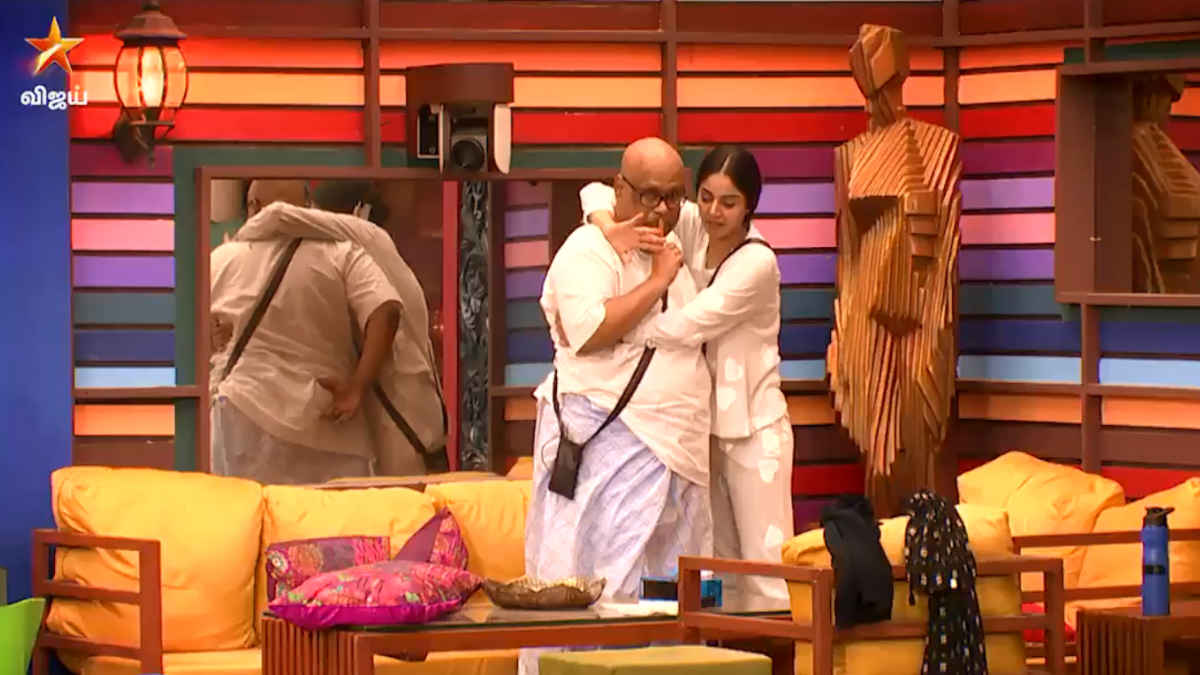 The fight between Anitha and Suresh affects the cooking team, so Rekha and others decided to choose between two to hold in the cooking team. The quarrel between Anitha and Suresh has been ceaseless. The last two days' promos were filled with these to faces.
To avoid fights with Anitha, Suresh chose to remove from the cooking team. Rekha, Sanam, Suresh, and Anitha have been cooking crew, which makes them easier to fight often in the kitchen. In today's promo, Rekha decides to choose between to be in the cooking team to avoid the fight. She says, "I condemn Suresh sir's switching from my team."
Sanam also dismisses Suresh's decision and requests him to be on her team otherwise, she also walks out with him. The next scene is everyone is sitting in the garden, Sanam and Suresh heading towards them and says, "I have a problem with this madam (pointing to Anitha). It is hard for me to be in the Cooking team with her"
Anitha argues, "if he has a problem with me, he has to tell it," and Suresh replied he could not explain it, and he needs a short film to clarify everything. Anitha walks out of place and complains about his act to Aranthangi Nisha.
"Initially, he denoted Sanam's mistakes to us, but now he is okay with her and points out me as a problem. What have I done? he still pokes me to fight." Anitha conversed with Nisha.