Cricketer Rishabh Pant Vs Urvashi Rautela Insta Story Gains Attention
Sophia Loren (Author)
Published Date :

Aug 13, 2022 10:08 IST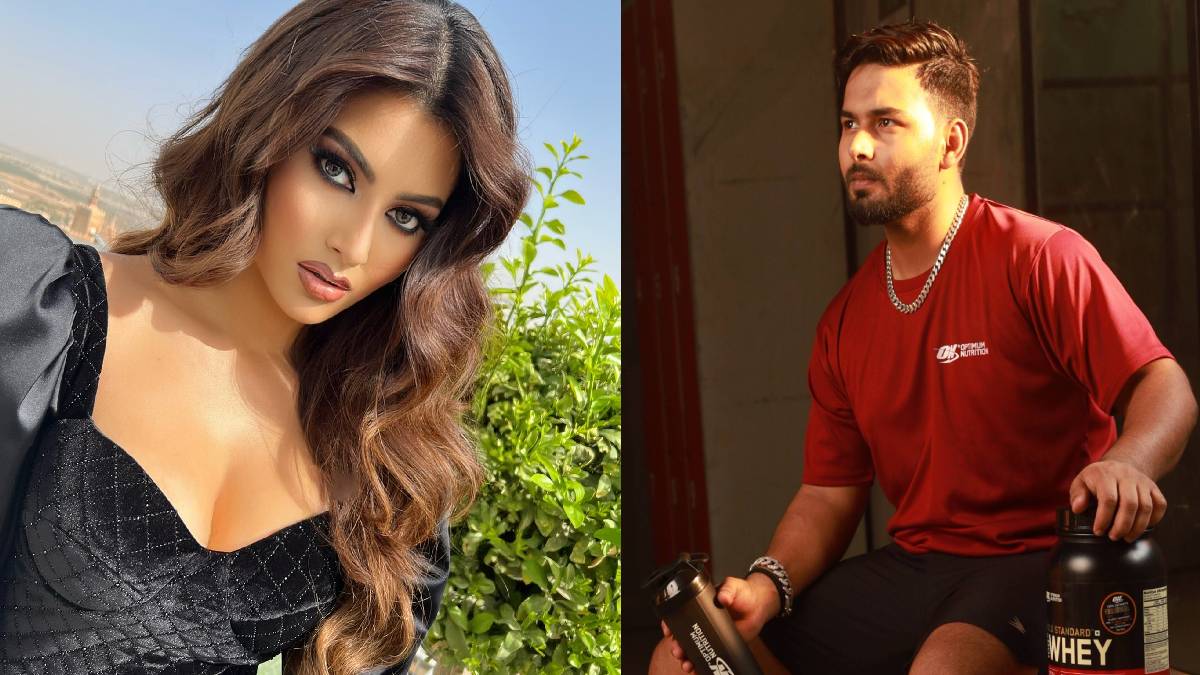 Indian actress and model Urvashi Rautela and cricketer Rishabh Pant's argument is going viral on social media. Youngsters and meme creators have turned towards their fight, which has gained more attention.
Urvashi Rautela is a popular Bollywood actress and model. She was crowned Miss Diva Universe 2015 and represented India at the Miss Universe 2015 pageant. She gained fame in Tamil Cinema recently after her appearance in The Legend movie.
In a recent interview, she shared about her film journey and interesting moments in her life. She said many people had made love proposals to her. In it, she said famous cricket star Rishabh Pant had been waiting for her at the hotel for a long time.
She could not meet him as she did not have time. "Mr RP and I decided to meet, for that RP came to the hotel lobby where I was staying and waited for a long time. As I had a shoot in Varanasi, I came directly to Delhi after finishing it. I had to attend another event in Delhi. Due to this, I am very tired. I forgot what I said and went to rest.
I didn't even know that he had called me 17 times. If it were someone else, I would have ignored it. I have respect for RP. Then I talked to him and told him we'll meet when you come to Mumbai. We met in Mumbai, but a huge drama happened with the paps and all."
Various netizens' posts on Rishabh Pant went viral after Urvashi referred to Rishabh Pant as 'RP' without mentioning his name. Did this actress make Rishabh Pant wait at the hotel for a long time? As a video of Urvashi Rautela's interview went viral on social media, Rishabh Pant took to his Instagram page in response to this.
Later, Rishabh Pant wrote on his Instagram story, 'It's funny how people lie in interviews just for some meagre popularity and for hitting the headlines. Sad how some people are thirsty for fame and name. May God bless them."
Later, Rishabh Pant reportedly deleted the Instagram story shared after 7 minutes. However, people had taken screenshots of this story by then. (Instagram) Bollywood actress Urvashi Rathela responded to this on her official Twitter page on Thursday (August 11) at midnight, "Chotu bhaiyaa should play bat ball…main koyi Munni nahi hoon badnaam hone with young kiddo darling tere liye #RAKSHABANDHAN Mubarak ho."
This means, "Young brother should play bat ball...I am no naive girl to be defamed with young kiddo darling tere liye. RP CHOTU BHAIYYA (young brother) Cougar Hunter and Don't take advantage of a silent girl."
In the past year, 2018, gossip about the relationship between the two has appeared in the press. Photos of the two hanging out together have also surfaced. Another party also reports that they may have separated due to grievance.