Dabangg 3 Movie Review: The Past of Chulbul Pandey
Vignesh Subbaian (Author)
Published Date :

Dec 20, 2019 16:30 IST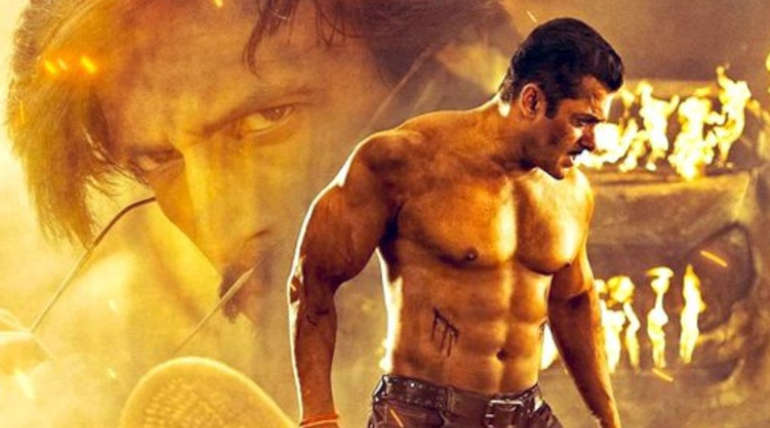 Dabaang 3 makes the most of Salman to ring the box office coffers for the third time: Prabhu Deva tries his best to bring out all of Salman's machismo and star value in Dabaang 3 to make the box office coffers ring for the third time. But the story, dialogue, or punch lines by Salman apart from acting and producing the Dabaang 3, is only the shadow of the last two versions. But debutant Saiee Manjrekar as the young Chulbul's first love before Rajjo is the only one to fresh breath air in the movie.
Dabaang 3 tired of showing the Robin Hood cop of Chabul explores his earlier days to explain the audience of most of his mannerisms and character. In the process, Chulbul finds Saiee and sings and dances with her to balance the married Rajjo's limited exposures. To add spice, Sudeep comes as the bad guy along with his goons to be only smashed by bare chest Salman. Advising in the form of punch lines all through the movie, Salman also tries to be the preacher of good in the film.
Salman, though at 53, maintains his body well and also shows it well to please his audiences. Apart from acting, he has taken the reins of the story, dialogues, and production of it. As the one-person army of Dabaang 3, he does his part admirably to satisfy his fans. But for critics and general audience, Dabaang 3 is nothing but the shadow of its previous two versions.
Prabhu Deva, a versatile director, got nothing much to do but portray Salman, the way he wanted in Dabaang 3. Being part of the story writing team also, Prabhu Deva does his best within his limits to boost the film. Sonakshi, with limited exposure due to the debutant co-lead Sara Manjrekar does her part well.
If you are a Salman fan, seven years wait to see the sequel to Dabaang 2 is worth the money. But for others, it is better to think twice before going to Dabaang 3.