ads
Dagaalty Movie Review: Need a lot of Patience to Watch
Sivaranjani Soundararaj (Author)
Published Date :

Jan 31, 2020 14:56 IST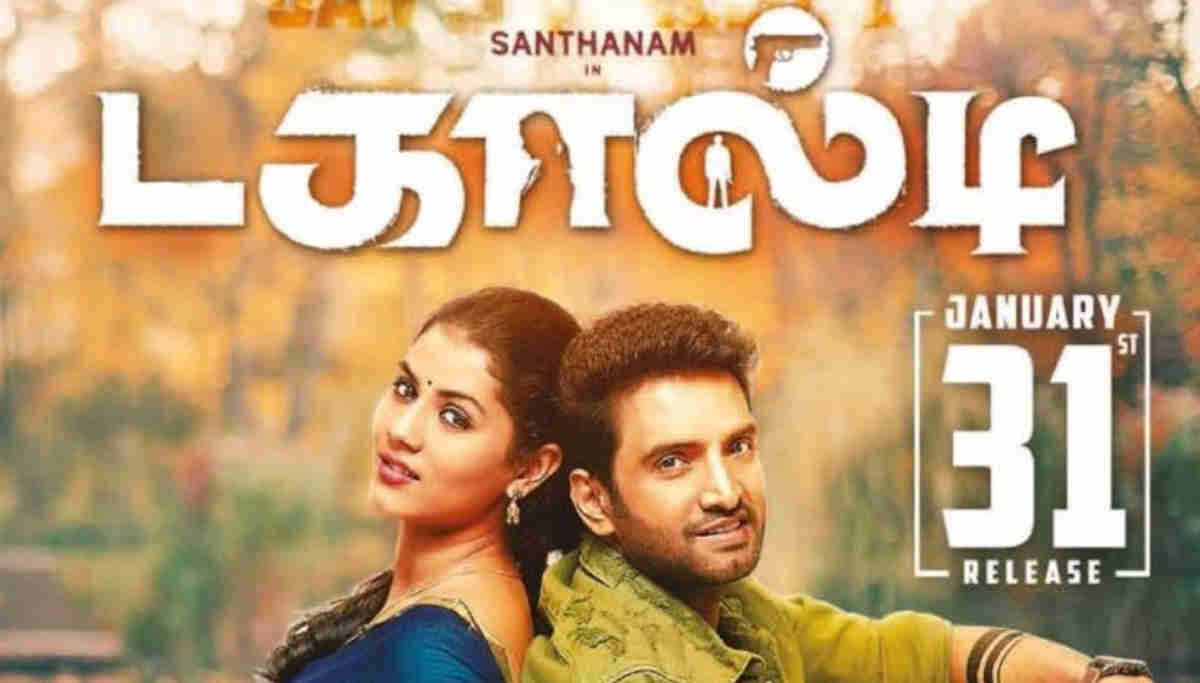 Movie: Dagaalty
Cast: Santhanam, Yogi Babu, Rittika Sen
Director: Vijay Anand
Producer: SP Chowdhary
Editor: TS Suresh
Dagaalty movie starring Hero cum Comedian-actor Santhanam in the lead role hits the big screens today. The film co-stars Bengali actress Rittika Sen, Brahmanandam, Radha Ravi, Rekha, Hemant Pandey, ManoBala, Namo Narayana, Stunt Silva and Santhana Bharathi from the film industry.
Dagaalty is bankrolled jointly by S.P.Chowdhry under the banner of 18 Reels along with the Dagaalty hero Santhanam's banner Handmade Films, the movie blocks theatres this week to end the first month with more comic and Dagaalty fun.
Vijay Anand, who has worked as an associate in many films for Shankar, is making his debut as a story, screenplay, dialogue, and writing director. Vijayanarayanan has composed music, Madhan Karky penned the songs, Deepakkumar Bharathi held the camera as a cinematographer, Stunt Silva fight training, Shobi dance Choreography, Swaminathan production supervision, and Rameshkumar co-production together stood up Dagaalty movie to revolve in silver screens.
The film is an action-comedy drama rolls camera around fights and humor but failed to prove the scenes in both the genres thoroughly. Though Dagaalty opens up and runs entirely with Santhanam's humorous punches, the film lags the core element somehow without proper inference. Santhanam grooms up himself in every new film to depict as a mass actor, and the effort pays off at each move undoubtedly with his performances.
Dagaalty movie plots Hero Santhanam as a smuggler who roles up as Guru in the movie while Rithika Sen in Malli character from Tiruchendur, who has the wish to become a director. The film drags down its race on the silver screen because of screenplay and script. Dagaalty failed to connect the emotions in the character of the film, which will put down the movie in below-average.
Rittika Sen's expressions are not up to the mark and need clarity in acting while Santhanam as Guru raises the question of his smuggling professionalism when he caught up to the police in the first-ever drug business.
Among all, Yogi Babu acquires the screen space fruitfully with his performance, especially in the last 15 minutes of Dagaalty movie. Yogi Babu generates intriguing chemistry with Santhanam on screen.
Overall, Dagaalty main story plot fails to lay the base properly, which shook the whole movie to stand upright. Though the comedy never gets to enroll in Dagaalty for Lollu Sabha fame actor Santhanam, the film will be an absolute frustration for the lot expecting fans.