Devi 2 Most Awaited Horror Sequel Set for a Grand Release
Mahalakshmi Chandramohan (Author)
Published Date :

May 08, 2019 17:02 IST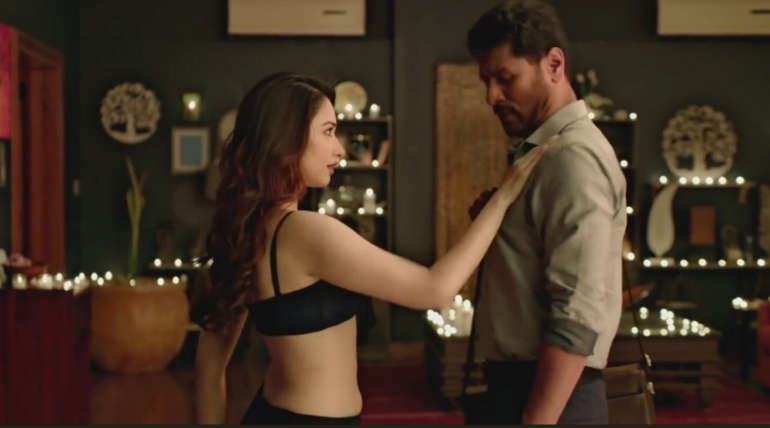 Devi 2 Most Awaited Horror Sequel
EMINENT OPENER
Devi was a massive come back for Prabhu Deva after his huge break in the Tamil film industry. The film was directed by A.L Vijay. As expected the film was terrifying and was an attempt to showcase the humour inbound within him. The film was a genre of a thriller with the toppings of humour, emotions and passion. The film portrayed Tamannah's transition between contradictory roles and aligned itself with a feminine blow.
The film was built simultaneously in Telugu and Hindi. In 2016 it was titled for release as Abhinetri in Telugu and Hindi it was Tutak Tutak Tutiya.
OVERRULING HORROR
Devi 2 is hooked from the edge of Devi. The trailer depicts the presence of a reasonable amount of thrill and twist in Devi 2. It provides a shadow for the existence of a new male spirit in the film. In addition to the scripting of the spirit Ruby, Devi 2 has also characterized Alex, a male spirit.
ARTISTS GARNISHED
Tamannah and Prabhu Deva having occupied the lead roles, Kovai Sarala plays a supporting role in the film. She is the most celebrated female artist for her comical sense. She played an inevitable role in many of the Tamil horror films. She is noted for her innocence and pavid expressions. As in Devi RJ Balaji is expected to stamp his role undoubtedly.
It is shown that the artist Nandita Swetha has played a significant role.
TECHNICAL HUB
The film is produced by K. Ganesh and R. Ravindran entitled by the company GV Films Trident Arts. The editing part had taken care of by Anthony. Ayananka Bose has worked on Cinematography. Sam C.S had drawn tunes for dance floor hits.
The film is waiting to release by the end of May.