Devi 2 Movie Releasing this Friday
Prakash Jayaram (Author)
Published Date :

May 27, 2019 22:54 IST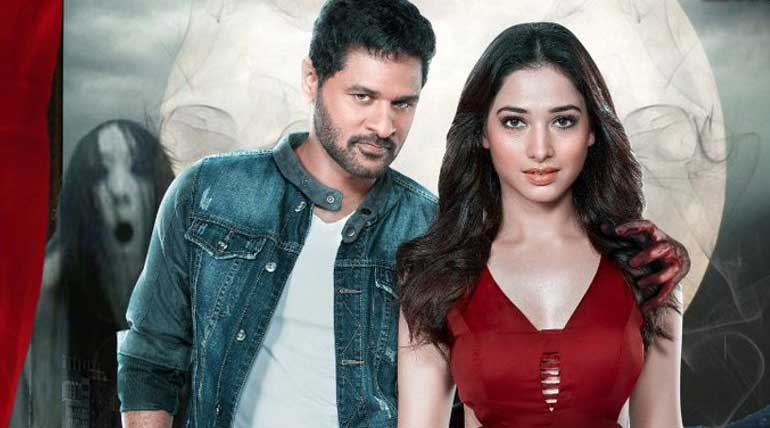 Prabhudeva is back, Prabhudeva is set to light the screens on fire with his much-awaited sequel to the comedic horror film Devi starring Tammanah as his pair. He is expected to deliver the same kind of energy and performance with a sprinkle of his signature dance moves.
Devi 2 is a bilingual film following its predecessor as Prabhu Deva is a recognised actor and director in the Bollywood too with casting Sonu Sood and Murali Sharma.
Medium star, Prabudeva was a critically acclaimed actor with his hits of Kadhalan, Minsara kanavu and many others. He captivated the audience with his acting and his exceptional dancing skills for which his films were famous.
But over time he has become a medium range actor with reference to the current actors in the field. All his latest films such as Lakshmi, Gulebagavali and Charlie Chaplin 2 were not great hits both in the box office and with the audience. Though he is trying to be the carefree actor with a sense of humour roles.
Devi 2's expections
Devi 2 is another sequel in the line with his Charlie Chaplin 2. Devi was praised for its good story telling and acting from both its leads Prabhudeva and Tammanah which is the reason for the sequel to be filmed in the first time. It was also a hit with the north Indians more than the south Indians with good box office performance.
This time director Vijay has expanded his cast members to Nandhita, Kovai Sarala, Yogi Babu and R J Balaji among others. Thus the audience is expecting a feel good, comedic horror film with some masala from the Prabhudeva- Tammanah pair.