Devi 2: Prabhu Deva Recent Form and What to Expect from him in Devi Sequel
Vijayan Sankar (Author)
Published Date :

May 29, 2019 10:29 IST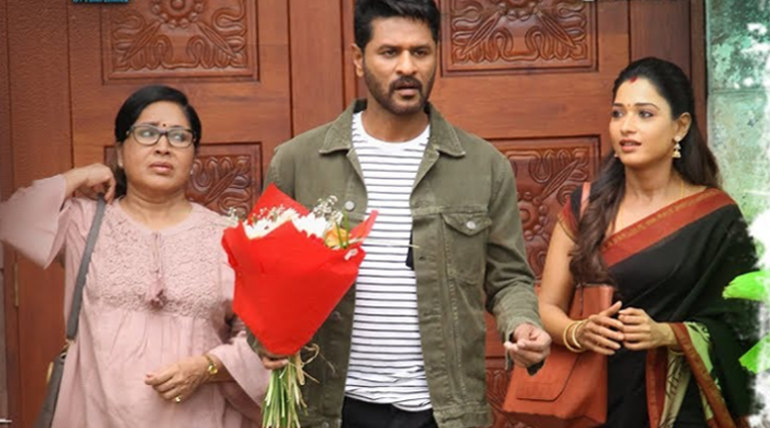 Prabhu Deva has played his possessed part in Devi 2 well to make it a better hit than Devi
Prabhu Deva considered as the Micheal Jackson of India is in the film industry from his childhood for nearly 40 years. His father being a choreographer, made Prabhu Deva act even as a child from the 1980s. He entered the film industry as a choreographer in his teens and has got already two national awards for choreography. He is also an excellent actor and a fantastic director.
A successful and silent career in many fields of cinema by Prabhu Deva:
Prabhu Deva is a successful quiet person in the Indian film industry. From Bollywood to many language films he has choreographed, acted, and directed many movies. Most of them were successful, and he chooses his movies selectively. That is the reason irrespective of his acting for more than two decades there is still value at the box office and with the audience for him. His unique acting skills without much ado have its admirers like the great director Mahendran.
Charlie Chaplin 2: The film released during the Pongal eve this year starred Prabhu Deva. It was also a sequel to the 2002 Charlie Chaplin. Though Prabhu Deva was admired for the film directed by Sakthi Chidambaram it was only an average movie for Prabhu Deva.
Mercury and Lakshmi: Lakshmi is another collaboration of AL Vijay and Prabhu Deva after the hit of Devi. But even though the role of Prabhu Deva played his favourite role as a dance instructor in the film, it failed to impress the audience much. The other movie Mercury was a much- expected film from the new era director Karthik Subburaj. Though Prabhu Deva played his part as a ghost terrorizing his killers when he was blind due to mercury poison, the film failed to make much impact.
Devi 2 to bring in the effect of Devi: Devi was an enjoyable horror comedy film. It collected more than 50 crores in the box office even being a medium budget. Devi 2 has the same cast with Prabhu Deva, Tamannah and others and to add comedy the new queen of horror comedy Kovai Sarala has been included in the cast. In contrast to Tamannah alone being possessed by Ruby in Devi, in its sequel Prabhu Deva is also possessed by another dead person Alex. The clash of two possessed husbands and wife along with Kovai Sarala is a summer treat for the audience.