Cricket Fans Clash: After Vijay-Ajith Fans war, Dhoni and Sachin Fans Fight over Twitter
Naveen kumar (Author)
Published Date :

Jun 25, 2019 12:31 IST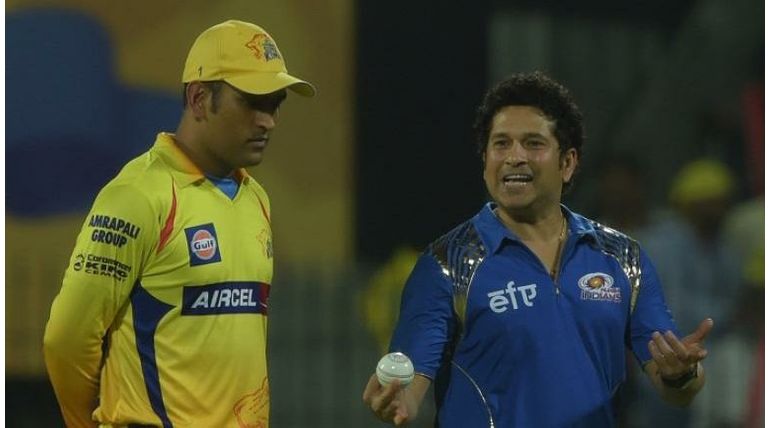 Cricket Fans Clash: After Vijay-Ajith Fans war, Dhoni and Sachin Fans Fight over Twitter after the Sachin commented about Dhoni's performance recently. Saturday's match of India vs Afghanistan created more arguments and discussion among cricket spectators. Though India won the game with a last over thriller, the low total and poor batting display of India came under debates among fans.
India scored 224-8 at the end of 50 overs when Afghan spinners displayed a top class bowling performance. Dhoni's batting show in that match started the initial stage of fans' fight on Twitter. It got even more lightened up when Sachin Tendulkar commented about Former Indian Captain Mahendra Singh Dhoni.
Sachin, during the post-match assessment, said "MS Dhoni is a senior player and should show positive intent. Afghanistan's bowling is good but you can't score only 119 runs in 34 overs. He did not show any positive intent against Afghanistan. MS Dhoni has the ability to hit but yesterday his strike rotation was not good. He faced too many dot balls and this hampered a strong finish for India. The intent could have been much better by the middle order batsmen. I believe MS Dhoni needs to up his ante when it comes to strike rotation in next matches"
Fans started to point out the mistake of Dhoni and MSD fans also joined the party by comparing certain world cup stats of Dhoni and Sachin. This is been virally spread across the platform and anymore movement will lead to the fan wars like the one which took place recently with funny hashtags.