Director Bhagyaraj Thoughts on Rape and Crime Against Women
Vignesh Subbaian (Author)
Published Date :

Nov 26, 2019 18:00 IST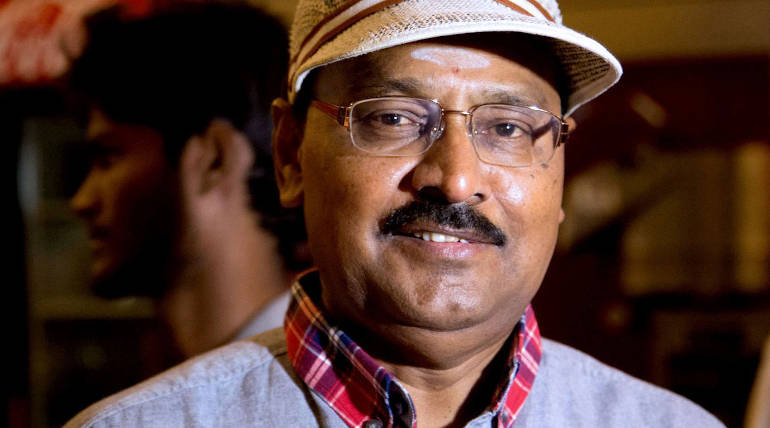 Director Bhagyaraj condemned nationwide for his wrong comments on women.
Women most loved Bhagyaraj during his heydays, and many of his films were big hits only because of them. But yesterday, during the audio release of the movie, Register your opinion, he has registered wrong views about women. Now he is in deep trouble after such sarcastic and unwarranted remarks on women. Though the male audience clapped and blew whistles for his comments on women, S V Sekar, Kasthuri Raja, and others were mum on stage.
Director K Bhagyaraj was a household name from the 80s for his famous dialogues in his movies. Womenfolk flooded to theaters to watch his women-centric movies, big hits of those times. Other states brilliant dialogue writing people came to be known as Malayalam Bhagyaraj and similar to that. His witty and intelligent dialogues on women were loved by many and even now watched on television. But when he spoke yesterday night on the audio launch of the movie Register your view, he went off the board with the following wrong comments on women to be widely condemned by people across Tamil Nadu and even India.
He quotes the infamous saying of "if only the needle gives way, the thread can go in; to say that if only women allow they are being raped. By the whistle and clapping of the male audience, he continues to brag that men are capable enough to manage any number of women, thus justifying adultery on a public function.
Regarding the recent Pollachi issue in which four men sexually exploited more than 20 women, he said that the men alone should not be blamed for it, and women are also equally responsible for it. Since women are weak, the men take advantage of it and hence should not be solely blamed for it.
There is much news now that women kill their husbands and children due to illicit affairs. All these wrong comments about women by Bhagyaraj is widely condemned by social media now.