Director Selvaraghavan cryptic Tweet Hints Divorce?
Sophia Loren (Author)
Published Date :

Dec 28, 2022 11:19 IST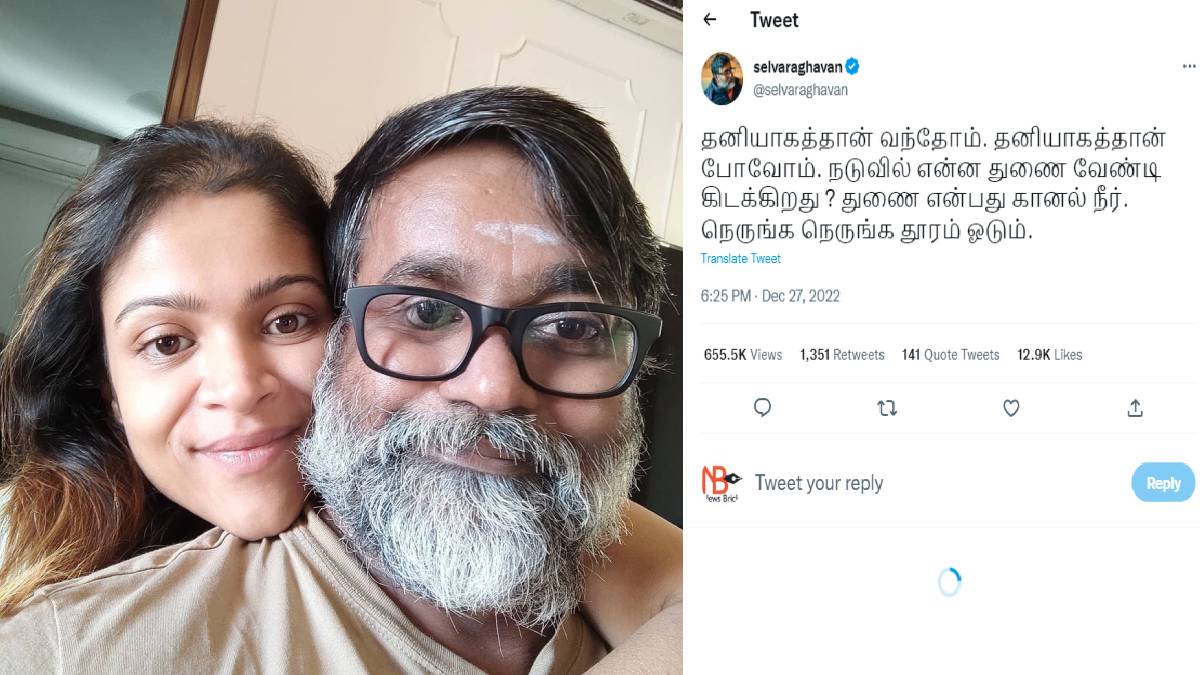 Selvaraghavan, a well-known director and actor, fell in love with Sonia Aggarwal, whom he introduced in Kadhal Konden. Later, both of them had a disagreement and divorced. He married for the second time in 2011 to Geetanjali, who worked for him as an assistant director. They now have three children.
In this situation, director Selvaraghavan, who was celebrating Christmas with his second wife, Geetanjali, suddenly released a controversial tweet that shocked the fans.
Just as Selvaraghavan has fans on screen, his philosophical tweets also have a legion of fans. He will suddenly come and sprinkle philosophy and leave. In this case, fans are criticizing the Twitter philosophy posted today. Selvaraghavan posted on Twitter, 'We came alone. Let's go alone.
What help lies in the middle? The supplement is canal water. The closer you get, the farther you run. 'The fans who saw this tweet of director Selvaragavan came out with guesses about whether the couple plans to divorce.
தனியாகத்தான் வந்தோம். தனியாகத்தான் போவோம். நடுவில் என்ன துணை வேண்டி கிடக்கிறது ? துணை என்பது கானல் நீர். நெருங்க நெருங்க தூரம் ஓடும்.

— selvaraghavan (@selvaraghavan) December 27, 2022