Do you Think of Mother only on Mothers Day? Actor Vivek Twitter Post Under Criticism
Karthik Rajkumar (Author)
Published Date :

May 10, 2019 12:33 IST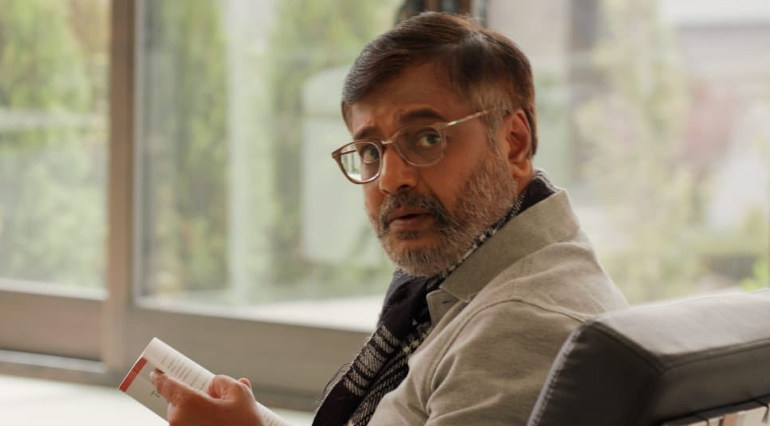 Comedy Actor Vivek, who acted with many leading heroes of Tamil cinema from the 90s to 2ks used to deliver social messages in a humorous manner in his comedy screenplays. He is known by the fans with the title Chinna Kalaivaanar in the Tamil Cinema Industry. Apart from cinema, he is social well-being who has supported the Jallikatu and Cauvery water protests openly in social media. He has conducted several awareness campaigns and trips to encourage the Youth in planting new tree saplings and also supports for preserving lakes in the Tamil Nadu state.
He, himself has planted trees in lakhs. Even in the recent Twitter post, he has stated with his autograph at the bottom especially for the school students to plant trees that bring rain and insists on portraying the parents love and also to read Swami Vivekananda advises in this holiday season.
On his Twitter page this morning, Actor Vivek conveyed the World Mother's Day greetings. He has also displayed his mother's photo in a sitting posture and also a selfie photo with his mother. Actually, World Mother's Day is celebrated on the second Sunday of May every year. According to this, in the year 2019, it is celebrated on 12th May. But, the comedy actor Vivek has been criticized
for commenting on Mother's Day greetings on Twitter on May 9th, i.e., three days ago.
On one side, the actor's fans have been liking his post and responding with congratulations comments all day. On the other side, his post has been criticised by some of his fans in coherence with a comedy dialogue in Actor Vijay's Ghilli film. Do you think of Mother only on Mother Day? You can sing whenever you feel proud of your mother" It is to be noted that, in the recently released thriller film, "Vellaipookal", his acting as a retired police officer gets him good fame among the Kollywood fans. With no lead heroes in the film, the movie has been talked all over the industry only because of the performance of actor Vivek.