Edakkad Battalion 06 Review: Brings national jingoism to Mollywood
Vijayan Sankar (Author)
Published Date :

Oct 18, 2019 17:30 IST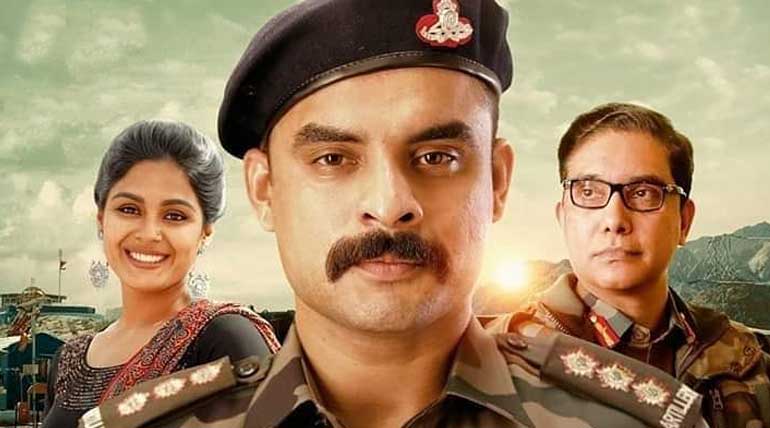 Edakkad Battalion 06 brings national jingoism to Mollywood: Edakkad Battalion 06 is trying to be mollywood's Uri. National jingoism is catching up even in the Malayalam shores of south India. Debutant director Swapnesh K Nair wants to try his luck with his first movie to bring not only nationalism in Kashmir but also the local village social issues, including drug mafia.
Tovino Thomas plays the protagonist role of an Indian army officer and social police in his village. As he often says in the film, if a civilian is shot, he is just shot and if a soldier is shot, the nation is shot, the film's patriotic approach is okay only till interval and later fell flat on its face.
The storyline of Edakkad Battalion 06: The movie starts with the background narration of the father of army captain Shafeeq, played by Tovino. It reveals the early carefree life of Tovino in the village and about their family.
Then starts the jingoism, with Tovino becoming an army officer and saving the village people twice from fire and from drug mafia. P. Balachandar's story was an excellent platform for a beautiful movie, but being the first movie for Swapnesh fails to capitalize it make it.
Tovino Thomas efforts go in vain: With the antagonist role well played in Mari 2 Tamil movie last year and also the critics acclaimed Theevandi in 2018, much was expected of Tovino in Battalion. But though carrying the whole film on his shoulders, he fails to impress the audience.
Even the picturesque love scenes in Kashmir, along with gorgeous Samyuktha Menon, seem to be the remake of Varanam Aiyuram. The music of Kailas Menon also seems to replicate it.
Malayalam, once being the bedrock of great Indian movies, has evolved now to depend on national jingoism for its success. Will, the Malayalam people, will fall in line with the national audience of celebrating only national patriotism in theaters and with words than living it, can be seen from the box office collections of Edakkad Battalion 06.