Eliminated Contestants Coming Back in Bigg Boss 3 Tamil house as Guest
Vijayan Sankar (Author)
Published Date :

Sep 02, 2019 15:11 IST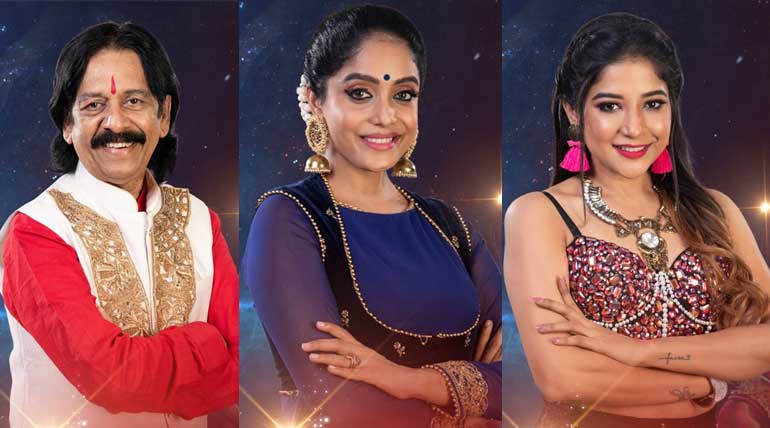 Eliminated contestants back in Bigg Boss 3 Tamil house to raise TRP or to decide its winner: To raise TRP or to bring back old memories to the contestants and viewers, three of its eliminated contestants are back in Bigg Boss 3 Tamil house. Abhirami, Mohan Vaithya and Sakshi Agarwal are the three contestants back as guests today, will be shown in tomorrows episode.
After the softening of Kavin's issue, Bigg Boss 3 Tamil show is now going to be in the limelight again by bringing in the three old contestants. They may bring nostalgic memories of their earlier stay and kindle a lot of surprises and issues now. Also their activities today will make the people to decide who is worth to win the Bigg Boss 3 Tamil show.
The reasons for the three contestants' elimination and their entry as guests now: Abhirami was eliminated after the release of her debut film Ner Kondra Parvati of Ajith. Though she did not get much recognition for her acting in the movie, she was continuously trolled for her crying by the social media. It is because she started crying even for a drop of a hat.
Sakshi, who was allegedly involved in a triangle love between Kavin and Losliya, lost the support of the public due to her villain activities and eliminated. She keeps arguing her points with other housemates and they too fed up and same with the audience.
Mohan Vaithya failed to gain audience support and also was an unfit contestant from the start due to his age. Kissing and hugging were not acceptable by the audience even though he was not doing with a bad attitude. It is the reason he was eliminated from the bigg boss 3 Tamil house by the people. But now out of the house, they must have realized what the reasons that have sent them out. Now they are coming back as a guest to bring back memories to the contestants and audiences.
What could all situations arise in the bigg boss 3 Tamil house with the entry of these three old contestants?
Abhirami and Mugen love story will end or will be known?
Sakshi's anger on Kavin and Losliya is subdued or increased can be found out?
Mohan Vaithya's anger on him being sent out by the current inmates will be an enjoyable experience to watch and maybe some hugs again?
Above all, the effect of Vanitha on these three contestants and how she is going to react to their comments is going to be the highlight of today's bigg boss 3 Tamil show.