Enai Noki Paayum Thota Finally Releasing on 29th November 2019
Vijayan Sankar (Author)
Published Date :

Nov 02, 2019 22:31 IST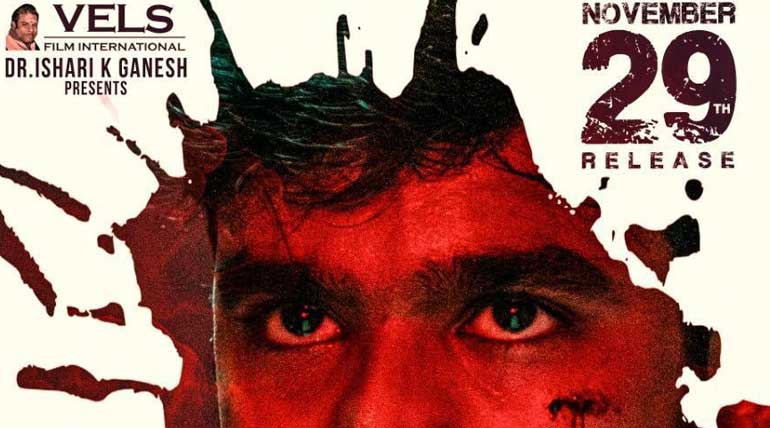 Will Ennai Noki Payum thotta release on 29th November as confirmed by Gautham Menon: Gautham Menon seems to have at last found the right way to release long-pending Enai Noki Paayum Thota with Isari Ganesh.His Vels Film International is set to release it on 29th November. But even with the wealthy Isari Ganesh backing, there is still doubt about its release.
Social media is abuzz with sentences like will it fire this time at least. Also, Dhanush riding high on Asuran's success will help this much-awaited movie its due on the silver screen. Never-ending release dates of ENPT or Enai Noki Paayum Thota production started in March 2016.
For a combination of Gautham and Dhanush, it should hit the screens in that year itself. But the film was completed with so many hiccups only in September 2018. It was a long time even for a small budget film with not so famous directors or actors.
But for Gautham, it was sure a big drawback, and he has only himself to blame. He started to produce more movies at a time when he should have exclusively concentrated on direction, which he does best. Most of his films were either directly produced by him or through his friends. It got many issues even for his stature to handle correctly.
Cases were filed in courts, and settlements were not met with financiers and others. All mounted on ENPT for even cash stacked Lyca productions to not able to release the movie this year. It was much expected to be released twice in September but was unable to do so due to a rumored ten crores of balance settlement amount unpaid by Gautham to financiers.
For every release date, memes of old Dhanush and Gautham with years like 2030,2050 pop in social media. It is sure fun to the people but not to Gautham, Dhanush, and the film crew who have put their full effort into making a good movie. Isari Ganesh is chairman and chancellor of Vel's University, who has acted in a few films and produced many films.
Will his financial strength help Gautham to release Ennai Noki Payum Thotta on 29th, is the big question for not only Dhanush and Gautham fans but also the general public.