Enai Noki Paayum Thota is Getting Postponed Again? Reservation Stopped
Gokul Saravanan (Author)
Published Date :

Nov 28, 2019 11:42 IST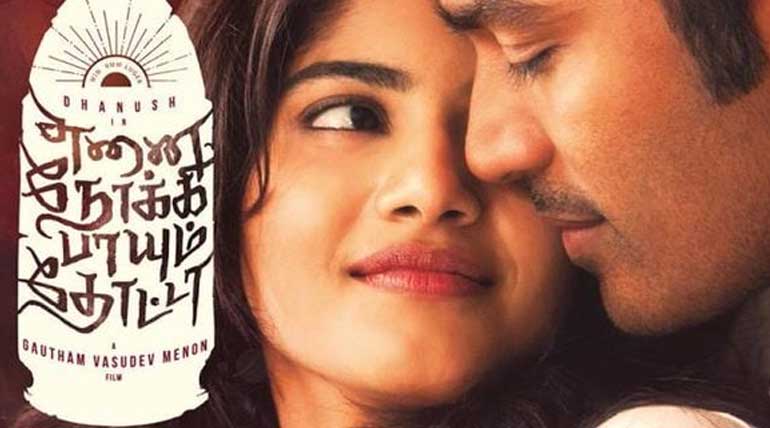 Not again! The most awaited and most procrastinated Dhanush's movie Enai Noki Paayum Thota, is likely to get postponed again.
The release date is almost at the corner. After a long struggle, Enai Noki Paayum Thota has set to release on November 29, 2019, tomorrow. Now the financial problems from the past seem to hit the movie again. The pre-booking process across the state has been temporarily put in a halt.
Enai Noki Paayum Thota, which is believed to the masterpiece of Director Gowtham Menon, is struggling to hit the public screen since 2018. The script was first discussed with Actor Suriya back in 2013. Later it took another three years for the director to choose Dhanus for the lead role for his ENTP script. While the shoot itself begun back in 2016, it took two complete years for Gowtham Menon to complete the shoot.
Vels Films International and Ondraga Entertainment funded the film. A couple of romantic singles from ENTP made the internet back in 2018. Singles certainly caught the hearts despite the fact that it lacks the regular composers of GVM. Darbuka Siva has scored the music. The singles are hopefully keeping the audience silent when the movie keeps postponing.
After the massive success of Asuran, the ENTP team has decided to release the movie, like pouring oil over the hot pan. To increase the hype over ENTP, the marketing team is doing everything possible, they have gone for a back to back promo like Vijay TV doing it for their serials. Actually, the idea of the ENTP marketing team worked. The hype over the film is really high.
Now, the temporary halt in the reservation and prebooking process stepped in like shuttering all the efforts of the crew of ENTP. Some sources also state that there are some financial issues, and anything will come to know only by tomorrow morning.