Enai Noki Paayum Thota Movie Release Date Set to September 12 ?
Vijayan Sankar (Author)
Published Date :

Sep 09, 2019 11:40 IST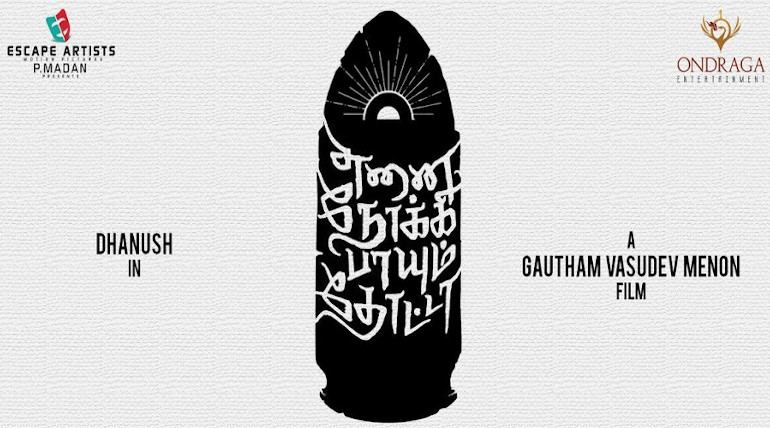 Dhanush and Gautham Menon fans have to wait for few more days for enjoying their favorite film Ennai Nokki Payum Thotta. Filmed within 55 days, this romantic action movie is yet to see the light of the day even after three years. It is due to many financial issues, and court orders which are stopping its release. After a series of efforts by its producers including Gautham Menon, it was set to be released on 6th and then 7th September. Sources says, Enai Noki Paayum Thota Release date is set to September 12th 2019.
Dhanush in Gautham Menon's Enai Noki Paayum Thota:
Dhanush, with his youthful look of a college student, falls in love with gorgeous Megha Akash and descends into chaos due to it. This single line is famous for Gautham Menon movies, and it is his style of filming it, that makes a big difference. The love sequences, fights, emotions, and that Hollywood touch will bring magic to his movies. It is said to be the same by seeing the trailer of Enai Noki Paayum Thota.
Instead of the release of Enai Noki Paayum Thota, memes are released making fun of its release: With the inordinate delay of Enai Noki Paayum Thota, there are many memes on the social media trolling it. One such meme is the photo of an elderly looking Dhanush saying that Enai Noki Paayum Thota will be released soon.
But what is the issue for its release? Gautham Menon is in severe financial trouble. Escape Artists P.Madan, who is a senior of Gautham in college, is the producer of many of his movies. The following is the list of films related to Gautham and Madan which are yet to be released after completing production.
Nenjam Marapathillaii of Selvaragavan produced by Madan
Dhruva Natchatram starring Vikram produced and directed by Goutham
In this list, Enai Noki Paayum Thota is produced by both Escape Artists P.Madan, Goutham Menon and others. In Tamil film world if one movie is not able to release in time, the financiers will get stay in court, put a red card on the producer and the issue of rapidly adding interest will all join together and strangle the producer to release his/her next movie. It is what is happening to the wonderful director Goutham to release Enai Noki Paayum Thota.