Family Sentiment at the peak in Bigg Boss 3 Tamil show between Cheran - Kavin - Losliya
Vijayan Sankar (Author)
Published Date :

Sep 02, 2019 15:50 IST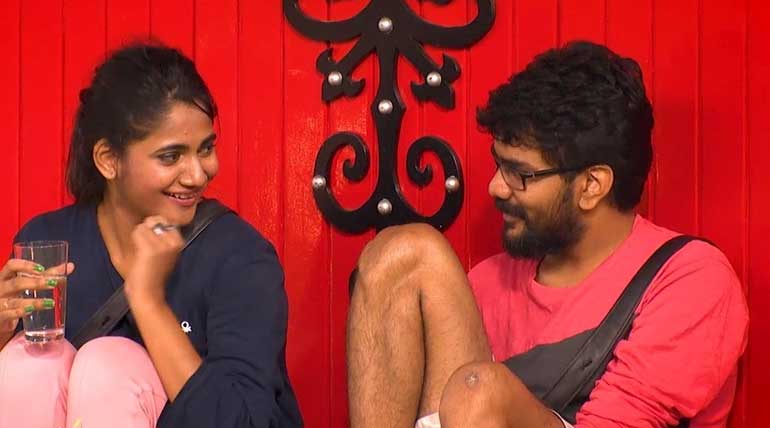 Family sentiment at the peak in Bigg Boss 3 Tamil show between Cheran, Kavin & Losliya: Many directors and writers for their movies may want a situation like the one in the Bigg Boss 3 Tamil house now. It is the family sentiment between father, daughter, and her alleged lover. The Bigg Boss 3 Tamil reality show is not a movie but a game to be played by the contestants. But now it turns into a sentiment house is not liked by Kamal also, and wants Losliya to be on her own in taking decisions.
Cheran - the sincere & responsible father: Cheran during the first elimination nomination said that he wanted Tharshan and Losliya to be sent out of the Bigg Boss 3 Tamil house. The reason he said was that they were completely innocent and did not fit to the cunning atmosphere of the Bigg Boss 3 Tamil house. It is the attitude of Cheran from the beginning to Losliya. Till now he maintains it and even treats Losliya as his third daughter.
Losliya - the confused daughter: Losliya, a TV newsreader, was the darling of the Bigg Boss 3 Tamil house during the early days. The audience well-received her innocence and calling 'Cherappa.' She did not involve in any of Vanitha's games to trap others in the show. But unfortunately for her or to the audience, she allegedly seems to be in love with Kavin.
Since its Losliya personal life, others cannot interfere with it. Also, people think, Is it for TRP or genuine no one can say? But it brought her other side to the audience, as expected by the Bigg boss organizers. Now this sentiment issue of her confusion between Cheran and Kavin is the limelight of Bigg Boss 3 Tamil show.
Kavin - the Casanova changed favorite to the winner in Bigg Boss 3 Tamil show: Kavin during the initial days of Bigg Boss 3 Tamil was its primary source for TRP apart from Vanitha. Kavin is a sweet person to everyone, he stood for his friends inside Bigg Boss house at any moment. When Vanitha was eliminated, his alleged love affairs ballooned in the show and were only the TRP raiser for it.
Love has become overthrown up inside Bigg boss house, and game activity was low. It caused a lot of discomforts to not only Kavin but also to the organizers. It could be the main reason for Vanitha being called again when Kasthuri failed to change the course of Bigg Boss 3 Tamil. But now Kavin wants to break the faith of Losliya on Cherappa.
The audience is eagerly waiting how this family sentiment is going to proceed further in the Bigg Boss 3 Tamil show.