Fast and Furious Movie is Back Releasing in Theatres on 2nd August in India and Worldwide
Vijayan Sankar (Author)
Published Date :

Jul 31, 2019 22:11 IST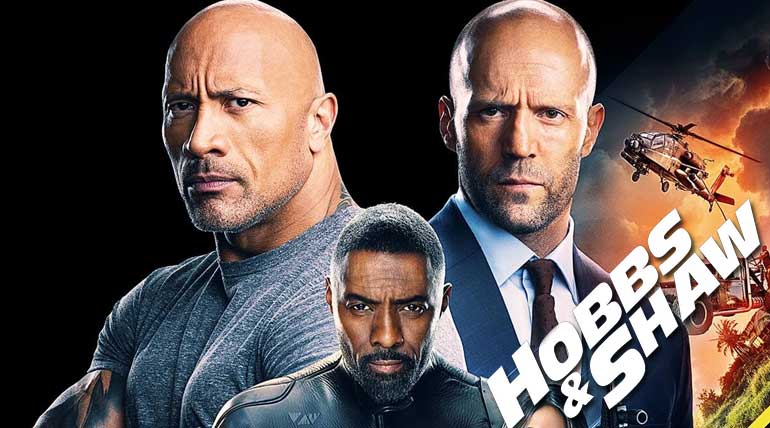 Fast and Furious movie is back and to hit theatres on 2nd August in India and worldwide: Action loving fans all over the world except in few countries are eagerly waiting for coming Friday for the release of Fast and Furious Presents: Hobb and Shaw. Movie pundits are divided whether it will be another of the Fast and Furious series or it will follow the summer slump of other big movies. It is anybody's guess to wait for one more day for its release worldwide on 2nd August 2019. In India, it is released in three languages of Hindi, Telugu, and Tamil.
What are the movies that slumped in the summer of 2019?
2019 summer was not great for Hollywood movies. One by one many big-budget films and retreads or reboots like
1. Godzilla King of the Monsters
2. Men in Black – International
3. Dark Pheonix
All failed to ring the box office coffins this summer. Many expect Fast and Furious Presents: Hobbs and Shaw to break the series of failures at Hollywood. It is not without reason they believe in it. Fast and Furious serial of 8 films has made a gross 5 billion dollars for the past 18 years. Starting from 2001 it is a household name for action lovers across the world. Even the last two of the series, in 2015 and 2017, made record collections with 1.5 and 1.2 billion dollars respectively. Hobbs and Shaw will face severe competition with the Lion King joining the billion-dollar club in the collection and Once upon a time in Hollywood by Quentin Tarantino by the renowned director Quentin Tarantino.
Who is Hobbs and Shaw:
The WWE star Dwayne is once again in Fast and Furious but not with Vin Diesel. It is with Jason Statham. The movie is set to be revolving around the black superman Jason. His character in the movie is Shaw, and Dwayne Johnson is the Hobbs as usual in the cop role. As in the Fast and Furious series, both Hobbs and Shaw will fight together against the genetically enhanced anarchist Idris Elba. The movies also have roped in Helen Merren and Vanessa Kirby. David Leitch who shot up to fame with Deadpool 2, directs the movie. How the people are going to take the Black Superman Jason will be known on 2nd August.
Hobbs and Shaw in India:
After China, India is the biggest overseas market for Hollywood movies. The last two sequels of Fast Furious fared well in the nuke and corner of India. Tamil people and Indian citizens wait with eagerness to see the black superman and Dwayne Johnson on the screen along with wonderful cars and girls in Fast and Furious Present: Hobbs and Shaw.
Book your tickets now to avoid any embarrassing situation from the family of not getting the tickets for the weekend.