February 2022 Tamil Movies Theatre And OTT Release List
Sophia Loren (Author)
Published Date :

Feb 01, 2022 17:21 IST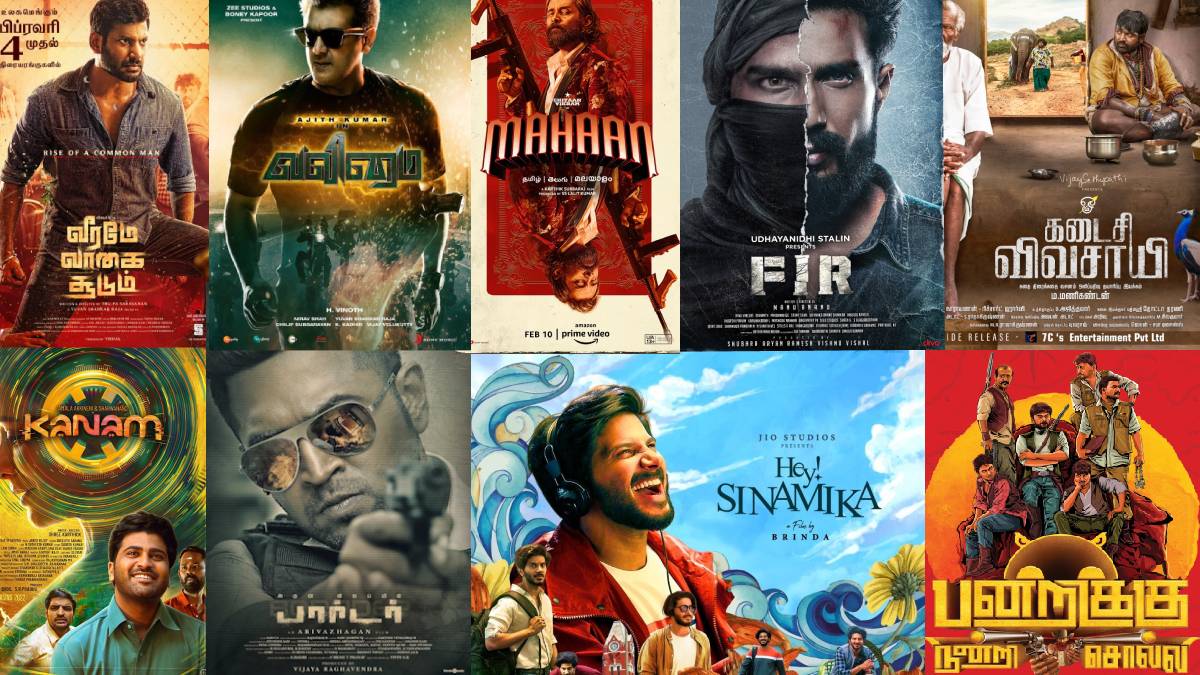 The theatres were busy with Pongal release movies and other super hit films in January. Following that, now the theatres will be even busier for the next two months with the release of RRR, Valimai, Etharkkum Thunindhavan, Beast, Hey Sinamika and Veeramae Vaagai Soodum.
Also Read: January Tamil Movie OTT And Theatre Release
The movies that were released in January was well received by the audience, not only Tamil movie but other language movies also had a good reach. Pushpa The Rise, Sila Nerangalil Sila Manithargal, AGP, Naai Sekar, Carbon, Kombu Vatcha Singamda, Enna Solla Pogirai kept the theatres engaged for the whole month and now the list of Tamil Movies to Be released in February 2022 is out.
February 2022 theatre and OTT Release Tamil Movies are Veeramae Vaagai Soodum, Pandrikku Nadri Solli, Mahaan, FIR, Kadaisi Vivasayi, Kanam, Borrder, Valimai and Hey Sinmaika. And the other expected movies are Saayam and Yaro.
Veeramae Vaagai Soodum movie is an action-packed thriller movie directed by Thu Pa Saravanan and produced by Vishal under the banners of the Vishal Film Factory. The movie was initially expected to be released in the month of January and then postponed. Veeramae Vaagai Soodum will be released in theatres on February 4, 2000.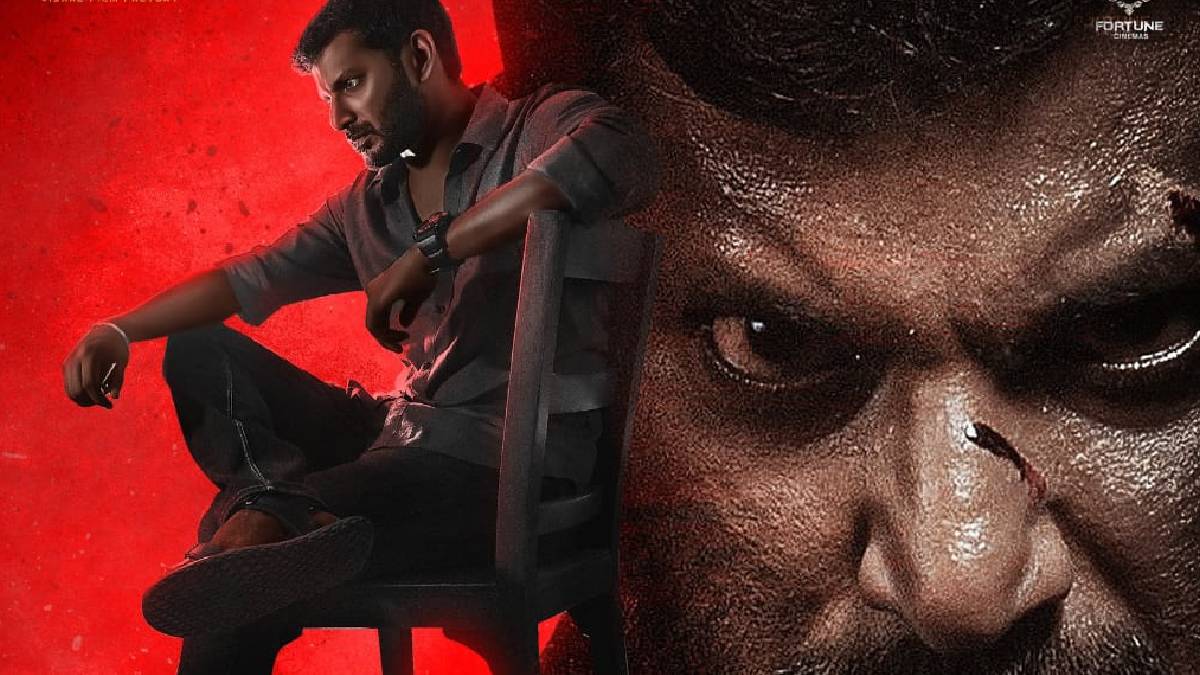 The lead roles in Veeramae Vaagai Soodum Tamil movie are Vishal, Dimple Hayathi, Yogi Babu, Baburaj, G. Marimuthu, V. I. S. Jayapalan, Akilan S.Pushparaj, R. N. R. Manohar, Elango Kumaravel, Raveena Ravi, Kavitha Bharathi and Tulasi. Kavin Raj handles the cinematography with the edit of N.B Srikanth. Yuvan Shankar Raja is the music composer of Veeramae Vaagai Soodum.
Next comes the Pandriku Nandri Solli, which is to be released on the same day, February 4, 2022. Pandriku Nandri Solli Tamil movie is going to come out under Bala Aran's direction and produced by Vignesg Selvaraj. The music composing is handled by Suren Vikhash with the cinematography of Vignesh Selvaraj and edited by Ram Sathish.
The main characters of the Tamil movie Pandriku Nandri Solli are handled by Nishanth, Vijay Sathya, Balaji Rathinam, Chella, Viyan, Baskar, Malloori and auto Chandran. This movie holds many comedy actors as it is a comedy film.
Directed by Karthik Subbraj Tamil Movie Mahaan is set for its OTT release on February 10. Mahaan is going to be an action-packed thriller film to be released in Tamil, Telugu and Malayalam. S. S Lalit Kumar produces Mahaan movies under the banners of Seven Screen Studio.
Santhosh Narayanan tunes music for the movie Mahaan. Shreyaas Krishna handles the cinematography with the edit of Vivek Harshan. The producers opted for a digital premiere through Amazon Prime Video.
The lead actors and actresses of Mahaan are Vikram, Master Raghavan, Dhruv Vikram, Simran, Vani Bhojan, Bobby Simha as Sathyavan, Sananth as Rocky, Vettai Muthukumar, Deepak Paramesh, Aadukalam Naren.
FIR Tamil movie starring Vishnu Vishal is going to be released on February 11. This movie will be released in Tamil and Telugu languages. This action thriller movie is directed by Manu Anand and produced by Aryan Ramesh under the banners of VV Studioz. The cast of this movie is Vishnu Vishal, Gautham, Vasudev Menon, Reba Monica John, Parvathi T, Manjima Mohan, Gaurav Narayanan, Raiza Wilson and Ram C.
Director Manikandan's Kadaisi Vivasayi will hit the threats on the same day, i.e.February 11. The main roles in this movie are played by Nallandi, Vijay Sethupathi, Yogi Babu, Muneeshwaran, Kali Muthu, Chaplin Sundar, Raichal Rebecca Philip.
In theatres, the most awaited movie starring actor Ajith, Valimai will be released on February 25, 2022. Demand for this movie has grown significantly as a result of recent talks on the movie. The movie is with enormous expectations from the side of the fan.
The film is directed by Vinod and produced by Boney Kapoor, and the film is expected to give a huge hit. The movie holds Ajith Kumar, Huma S Qureshi, Karthikeya, Bani, Sumithra, Achyunth Kumar, Yogi Babu, Raj Ayyappa and Pugazh in the lead roles.
The other movie that is to be released in February is Kanam on February 14, Borrder on February 19, and Hey SInmila movie will be released on February 25. Watch February theatrical release movie in theatres from February 4. The list of OTT and Theatre release Tamil movie ends here.