Frozen 2 Tamil Will Be a Family Entertainer
Sivaranjani Soundararaj (Author)
Published Date :

Nov 15, 2019 15:02 IST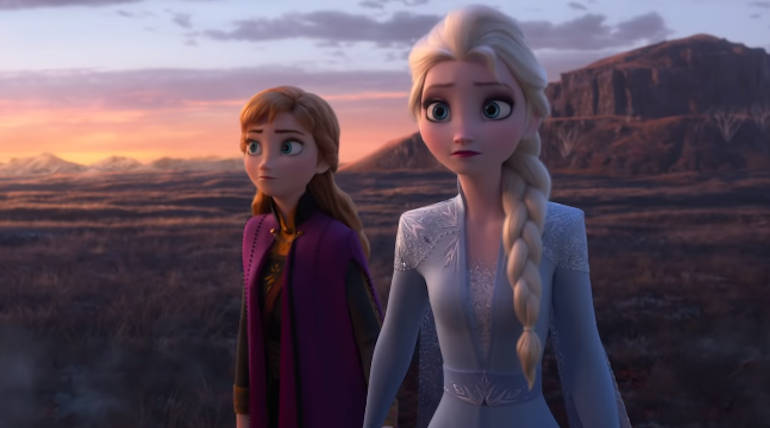 Shruti Haasan and Dhivyadharshini voiceovers Frozen 2 in Tamil
Fantasy in films are no longer possible without Walt Disney Pictures and so as the Frozen since 2013. Frozen 2 is a musically animated movie bankrolled by Walt Disney Animation studios starring Idina Menzel, Kristina Bell, Jonathan Groff, and Josh Gad.
The fantasy film part 2 revolves around the previous ventures sounding strange where Elsa travels with Anna and much more to save the magical power and kingdom. Frozen 2's sequel begun three years after the events of the first movie and took another three to get into the cinemas.
Following the world premiere in Hollywood's Dolby Theatre, Frozen 2 is yet to fantasize from November 22 all over the world. Being a musical fantasy movie, Frozen 2 opens up with several songs compared to Frozen in 2013. Similarly, the animation is a visual treat for the Frozen audiences sketching with a unique style.
Walt Disney Studios never fail to entertain the Indian audiences of their own dubbed versions with big celebs. While American Frozen 2 voices being given by Kristen Bell for Princess Anna and Idina Menzel for Queen Elsa, the Tamil dubbed version leaps with big names voiceovers of Shruti Haasan, Television Anchor Dhivyadharshini and Lyricist Vivek debuts as a dialogue writer in Frozen 2.
Sources revealing Shruti Haasan dubs for the queen Elsa and DD voices for princess Anna in the film. The celebs voiced in Frozen 2 touts at a higher phase for the very soon release next week.
All-rounder Shruti Haasan opens up about the sisterhood and Elsa in Frozen 2, promoting the film as a family entertainer appealing to all ages. She adds that Elsa is a very courageous queen, and every young girl is related to the character. Being a musical fantasy film Shruti Haasan has sung three songs for the Tamil version of the movie.
I'm a girl of perfection, and I quitted dubbing after two films, Dhivyadharshini feels free in Frozen 2 promotions. Dubbing Anna is a challenge and massive respect for the voice artist all over, DD overwhelms.
Lyricist Vivek is now shaping himself as a dialogue writer in Frozen 2. When it knocks from Hollywood, who says No? Frozen 2 is purely a family resonated movie teaching human values at its best; Vivek engrosses himself.
Walt Disney rescues itself with Frozen 2 to hit the local box office in the United States after the movie Joker ruling the Cineworld recently.