Will Smith Gemini Man movie releasing in Tamil, Telugu and Hindi in India tomorrow
Vijayan Sankar (Author)
Published Date :

Oct 10, 2019 09:53 IST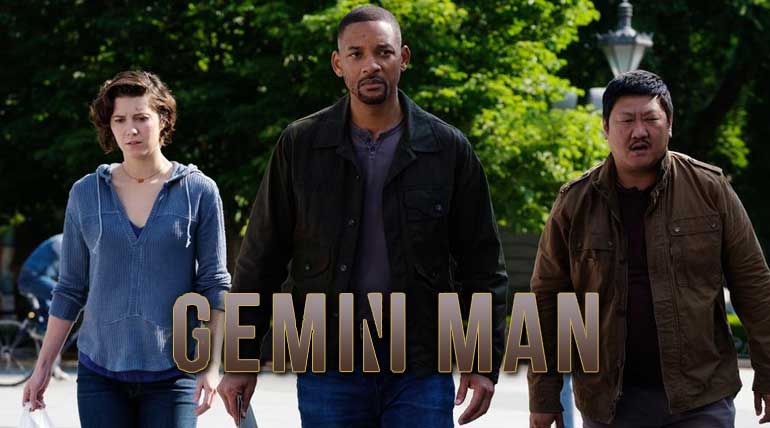 Ang Lee & Will Smith combo, Gemini Man to be released in Hindi, Tamil and Telugu from 11th October: Ang Lee and Will Smith combination, Gemini Man, is hitting the screens in India tomorrow, 11th October 2019. After three Oscar-winning Life of Pi, Ang Lee's movie was much awaited by the Indians.
Hence Gemini Man is dubbed in Hindi, Tamil, and Telugu to be released tomorrow. Gemini Man is an action, sci-fi, thriller, and crime combo with academy nominee Will Smith in a double role is a treat for Indians from tomorrow.
Ang Lee & Life of Pi: Oscar-winning Ang Lee is a Taiwanese director from 1991 and has directed many acclaimed movies. His first three movies were termed as "Father knows best" trilogy and were hit both in Taiwan and internationally.
His entry into Hollywood in 1995 with Sense and Sensibility won many accolades. Then for mostly the past 25 years, he has taken reasonable and hit movies like Hulk, Crouching Tiger and Hidden Dragon, and Life of Pi.
In the 85th Academy awards, Life of Pi was nominated for 11 categories and won four, including the best picture and best director Ang Lee. His combination with the versatile Will Smith will be a sure treat to watch from tomorrow.
Will Smith - Ranked by Forbes as a bankable star: Will Smith movies as of 2016 has crossed 7.5 billion USD at the global box office collections. Such is the versatility of Will Smith and though winning four Grammy Awards, he is yet to win an Academy award even after several nominations.
Maybe the double role as an older government assassin, who the younger version more trained trying to neutralize him, will get his academy award for Gemini Man.
Gemini Man - Action, Sci-fi thriller from Ang Lee and Will Smith: Paramount pictures distributed Gemini Man is taken with a budget of more than 138 million USD is getting released in India tomorrow.
The 117 minutes movie is about an old government assassin who wants to leave the job is set to be neutralized by his younger version with equal or more skills. The double role played by Will Smith will portray both action and the excellent directional skills of Ang Lee.
Will Gemini Man be that of Life of Pi and will Will Smith get his long-awaited Academy award, neet to wait until tomorrow, for it to hit the big screens worldwide.