Gemini Man Tamil Review: Disappoints both Ang Lee and Will Smith fans
Vijayan Sankar (Author)
Published Date :

Oct 11, 2019 22:04 IST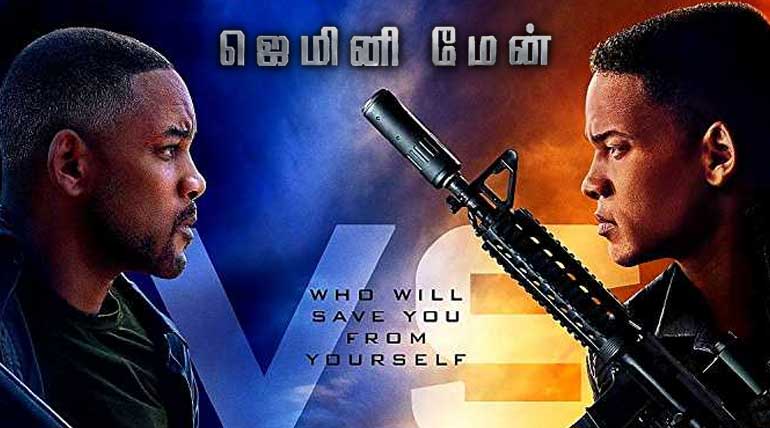 Gemini Man disappoints both Ang Lee and Will Smith fans: Gemini Man disappoints both Ang Lee and Will Smith fans. Lee's attempt to bring philosophy and emotion to action scenes fail drastically. The much-expected movie after Life of Pi by Ang Lee fails to live up to its expectations.
The film having Will Smith in a double role of the hunter and the hunted fails to enthusiast neither his fans nor the general public. This sci-fi action thriller dubbed in Tamil can be only viewed by die-hard Ang Lee and Will Smith fans.
Ang Lee takes the ill-fated Gemini Man project to the only fail: For more than 20 years, the Gemini Man project was grounded for many reasons. Many directors were in and out of it until it landed with Ang Lee.
But even to the stature of Ang Lee, it fails to break off the ill-fated image and may fail badly in the box office. The visual style storytelling of Aang Lee for which he is famous for his movies Crouching Tiger, Hidden Dragon, Hulk, and many others fail miserably in this movie.
Even the action scenes which were much expected between the older and younger Will Smith did not much happen to the dismay of Will's fans.
Will Smith, the box office king, may not be so with Gemini Man: Will Smith voted Forbes bankable star with 7+ billion USD box office collections globally, may not be lucky with Gemini Man. His double role as an older assassin to be neutralized by his younger version fails to grasp the audience's attention. The action cum emotional scenes are not easily understandable even with the Tamil dubbing.
The storyline of Gemini Man: 51-year-old Will Smith, after 72 killings as an assassin, wants to hang his boots. But Clive Owen, who heads a defense operation called Gemini, wants him to be neutralized and sends his younger, faster, and much-enhanced version Will Smith.
Operation Gemini is also involved with a cloning program that produced the younger version of Will Smith. And what Will Smith, along with two of his allies Mary Elizabeth Winstead and Benedict Wong, does to operation Gemini is the remaining story.
Watching Gemini Man after the spectacular Life of Pi, it is time Ang lee returns to personal, intimate stories like he did for greater success and audience support.