Bigg Boss 5 Tamil: TikTok GP Muthu Contestant In Bigg Boss 5 Tamil
Vignesh Subbaian (Author)
Published Date :

Sep 03, 2021 15:58 IST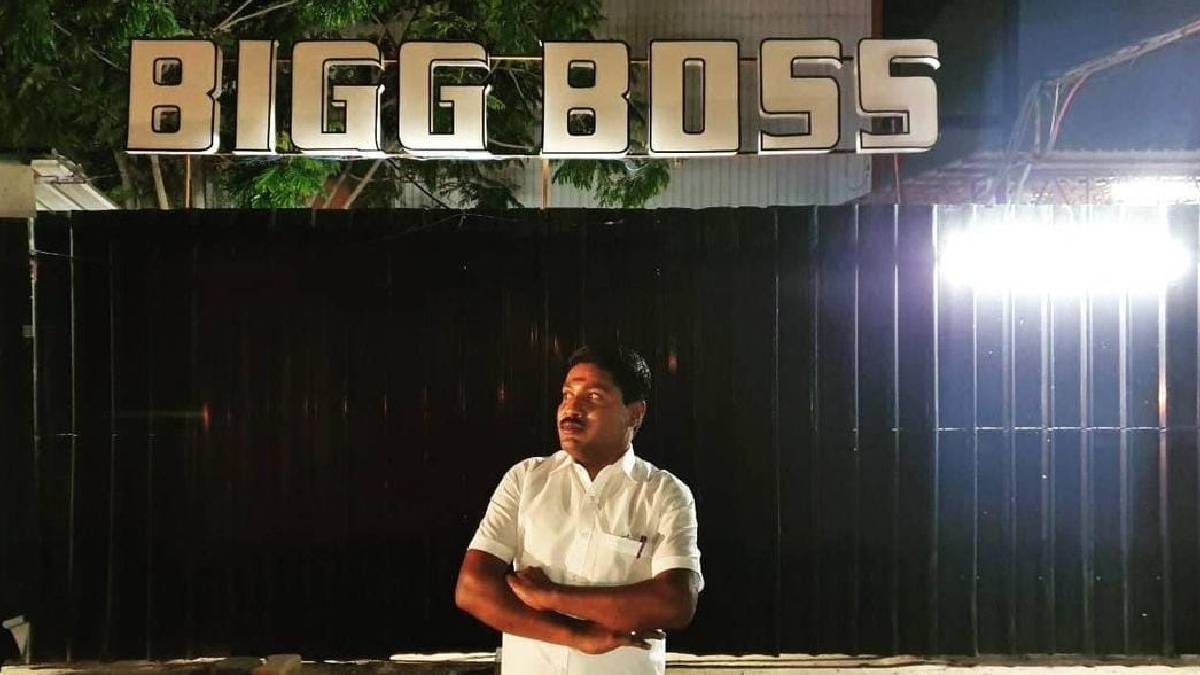 Bigg Boss season 5 Tamil is aired on social media with so many assumptions and predictions. The official list is not ready, but still, there is a list of contestants names who might share in home space in Bigg Noss Season 5 Tamil.
Bigg Boss is one of the reality shows that will escape from reality by watching the celebrities actives in a single home. Bigg Boss Tamil has crossed four seasons with a good response, and now the work is in process for season 5. The introduction video of Bigg Boss season 5 Tamil was released recently and went on-trend.
Actor Kamal Haasan was looking super smart as always with a perfect suit in the video. The video same a vibe that makes the Tamil Bigg Boss fans wait for further updates. Other than this video, no other official updates are released to date. It is reported that the Bigg Boss house set is almost ready, which is situated on the exterior of Chennai.
And the recent photo of GP Muthu in front of the Bigg Boss set is going viral on social media. The photo made fans assume that he might be a contestant in the Bigg Boss Tamil Season 5. GP Muthu fans are so excited to know what content the photo was captured.
There is no further announcement nor update on that picture, but before confirming, a separate GP Muthu Army is formed. GP Muthu is one of the favourite personalities among the youngsters in recent days. He was exposed on-screen in TikTok, and later, he gained fame by reading the letters posted by his fans and haters.
The memes of GP Muthu entering Bigg Boss and the guess on his way of reading the tasks and the letters are going viral on social media. Lots of trolls and memes are in the air with the hashtag GP Muthu and Hashtag GP Muthu BiggBoss Season 5. It was later cleared that GP Muthu is not going to be a contestant in Bigg Boss Season 5 based on the rules of Bigg Boss.
There are conditions in Bigg Boss that the contestants are not allowed to reveal that they will participate in Bigg Boss outside. And so, it was known that GP Muthu would not be the participant in the Bigg Boss Season 5. This brought disappointment to GP Muthu fans. But still, on the other side, his fans are expecting him to be part of Bigg Boss Tamil Season 3.