Gypsy Trailer: The Traveller Intruding to Imply the Concern of Unidentified Crew
Mahalakshmi Chandramohan (Author)
Published Date :

May 20, 2019 18:04 IST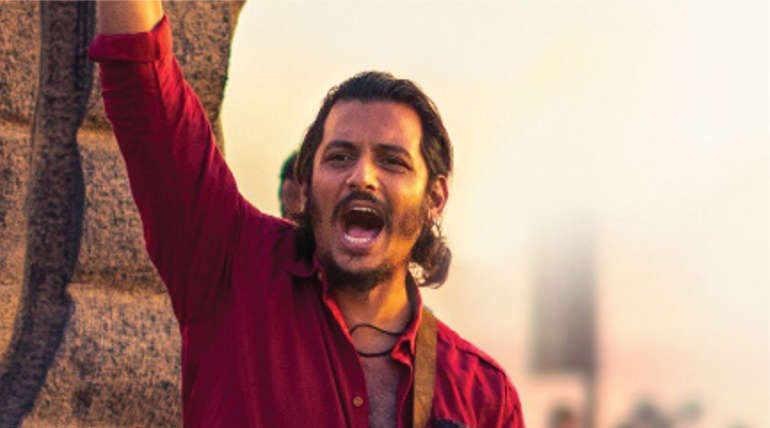 The official trailer of gypsy featuring Jiiva and Natasha in the lead role is released today.
A BREAKTHROUGH FROM COMMERCIAL TRACK
The trailer proves the film to be a breakthrough for Jiiva after a series of commercial film. He says that after his sensational attempts like Ram and Kattradhu Tamil, this film will definitely make a social stamp. He expresses that he has put in efforts to modify his appearance to convincingly appear in a rural form.
DIRECTOR'S MAPPING
From the trailer, it could be understood that the director Raju Murugan has illustrated his bold voice in conveying the injustice performed against the innocent people. It is found that the story attempted to explore the emotions of people living in a diversified society. It also characterized the exceptional features of culture in India. The film is said to have shown the impact of massive attacks on people. The film is a brilliant representation of how common crowd could break the uncertain barriers of inequity and political injustice.
NAVIGATION OF THE SCRIPT
The hero is a folk singer wandering through various cities and states accompanied by his horse. In the path of his journey, he meets his girl where he develops an extended love of his life. He gets distorted from her by the force of discrimination. From there he turns rebellious to speak over the basic concerns of common people. It reinforces the significance of basic humanity.
FUELLED WITH MUSIC
It could be learnt that there is an upholding musical touch throughout the film to add up the strength to every situation. The song " Very Very Bad" is said to have rendered with a social sense. And also the promotional video of the song by Santhosh Narayanan was appreciated for having created with a socially responsible theme. The song is gathering a significant response as it appears to be a direct hit to the unfair events of the current days.