Nadigar Sangam Election 2019: High Court Adjourned for Two Weeks
Chandra Raja Prabu (Author)
Published Date :

Jun 19, 2019 17:28 IST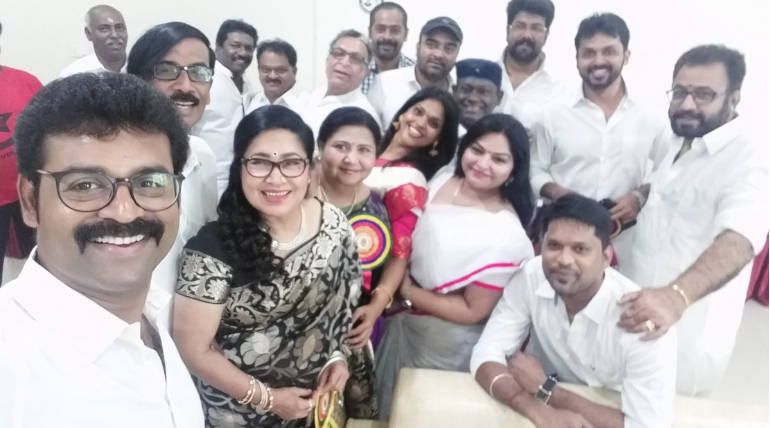 Nadigar Sangam election 2019: High court adjourned for two weeks.
Madras High Court has postponed Vishal's petition seeking protection for the Nadigar Sangam Election 2019 for two weeks as the registrar of associations has suspended the South Indian Actors Association election for two weeks.
The South Indian Actors Association election aka Nadigar Sangam Election 2019 will be held at MGR Janaki College, Chennai on June 23rd. Actor Vishal, the General Secretary of the association, has been demanding the order of the Chennai Police Commissioner to provide security for the elections.
When the case came up for hearing in the presence of Justice Anand Venkatesh, the state government said it would provide security if the elections were held in the Chennai suburb.
Then the Nadigar Sangam Election 2019 venue was changed to Nandanam YMCA. The judge instructed the Actor Association to choose a stadium, Kodambakkam Meenakshi College or any other venue.
Reason for election suspension
In this case, the case again came today for the hearing on behalf of state additional chief prosecutor Ph Aravind Pandian. As the actor's union election and its members have many complaints following, the elections have suspended. They mentioned the South Chennai district association Registrar orders and claiming that the order was reported.
At the time, State Chief Criminal Prosecutor A. Natarajan, appearing for the police said, as the registrar had ordered the Nadigar Sangam Election 2019 not to be held, there is no need for Actor Vishal to proceed again in this case.
Judge Ananda Venkatesh, who filed the case, postponed the case up to 2 weeks by claiming that the inquiry should not be held in order to investigate the petition requested to remain in force and that there would be no possibility to investigate a petition seeking protection only if it had been banned.