Hobbs and Shaw Full Movie leaked Online in HD Print by Tamilrockers
Vijayan Sankar (Author)
Published Date :

Aug 01, 2019 17:33 IST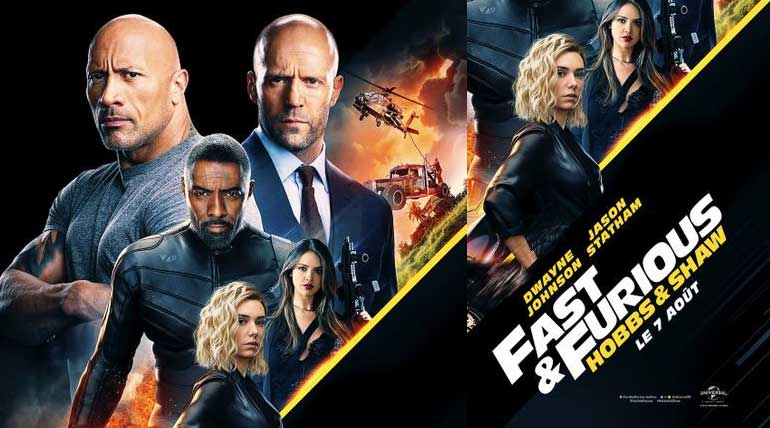 Watch Fast & Furious Presents: Hobbs & Shaw in theatres from tomorrow
TamilRockers have only Tamil in their name but release all kinds of movies illegally. There is nothing to stop them, even the mighty big wigs of Tamil Cinema have time and again failed to curtail their atrocities. They have knowingly or unknowingly spoiled many families in the Tamil film industry. Now they are doing it for any film which could be viewed by the Tamil people in the big screens. Fast & Furious Presents: Hobbs & Shaw to be released tomorrow will also be streamed by them soon.
How will TamilRockers spoil the Fast & Furious collection?
Fast & Furious Presents: Hobbs & Shaw is a Hollywood movie produced by Universal Studios. For its release in India, they will sell all the rights to an individual or a company for a huge amount. Since the Fast & Furious brand is well established in nook and corner of India, the price will be enormous. Those who bought all India rights will sell it to regional interested parties. It will be dubbed in Hindi to be released all over India except Tamil Nadu, Telangana, and Andhra Pradesh. For these three states it will be dubbed in Tamil and Telugu and then released on 2nd August.
Dubbed Tamil Version of Fast & Furious:
In 2015 & 2017, when the last two versions of Fast & Furious 7 and The Fate of the Furious collected 1.5 and 1.2 billion respectively. Both the two versions in Tamil were good hits. Also, they were screened in medium towns and in all cities to increase the collection. But if the TamilRockers stream it, huge financial loss will occur to the person or company who is distributing it all over Tamil Nadu. He cannot make the money he invested and also the theatre owner who released the film expecting houseful audience will end up with nothing. All of this is only because of one person of Tamil Rockers deciding to upload it.
Fast & Furious collection & Tamil Rockers:
For producing the movie Fast & Furious Presents Hobbs & Shaws, Universal Studios spent more than 200 million. All this money will be collected from people who take the rights to stream them in theatres worldwide. But even without spending one rupee TamilRockers is uploading them to the curse of many families.
Fast & Furious best viewed in big screen:
Fast & Furious series of movies are all grandeur and masculine film. They are also famous for bikini girls and fantastic cars. They have a brand of showing incredible action scenes with a lot of cars, trucks, accidents, head-spinning stunts, and many more. The current release of Fast & Furious Presents: Hobbs & Shaws seems no different if not better. Hence viewing them on a big screen will be an experience to remember for a long period.
Watch Fast & Furious in theatres from tomorrow with family for having a wonderful time and also encouraging the cinema family to release more movies like that in India.