I Played According To The Rules Says Abishek After Bigg Boss Eviction
Vignesh Subbaian (Author)
Published Date :

Oct 26, 2021 11:40 IST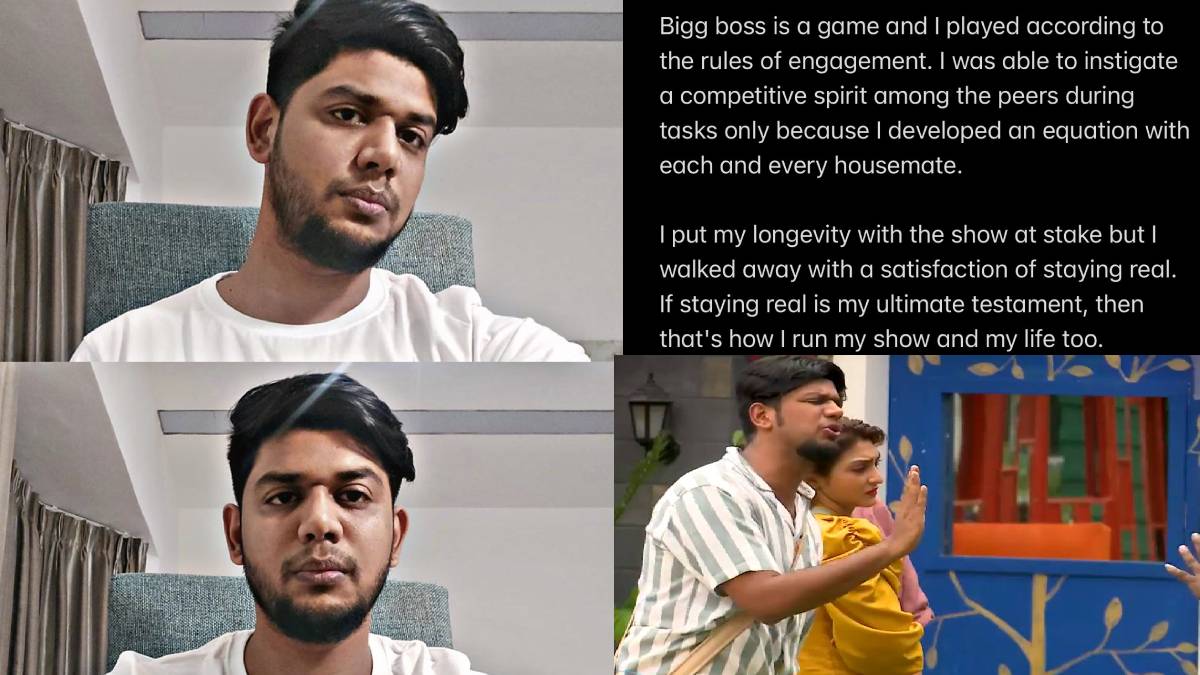 Following the exit from the Bigg Boss show, Youtuber and the reviewer Abishek has posted a message on his official Twitter page. Netizens are pouring support for his recent post.
Abishek gained fame by criticisms on social media. His haters started increasing after his appearance in the Bigg Boss show. His way of speaking and uttering words will hurt or seem illogical for a few. His activities inside the Bigg Boss irritated many.
His fan base got decreased after seeing his gaming tactics in the 'Panchathandhiram' task. He manipulated a few incidents, which irritated the fans. He often influences the other housemates. His teamwork with Priyanka and Niroop was hated by many,
Priyanka's behaviour disappointed many of her fans after joining Abishek Raaja. The game that they played together as a team was unfair at a certain point, but Abishek made the task more interesting, but his tricks ended unsuccessfully.
Meanwhile, Abhishek Raja, who is evicted from Bigg Boss Tamil 5, has gone viral among Bigg Boss fans with an explanatory tweet he posted on his Twitter page last night. Netizens united under his explanation and have been expressing support and opposition.
Abhishek Raaja poster, "Bigg boss, is a game, and I played according to the rules of engagement. I was able to investigate a competitive spirit among my peers during tasks only because I developed an equation with each and every housemate.
I put my longevity with the show at stake, but I walked away with the satisfaction of staying real. If staying real is my ultimate testament, then that's how I run my show and my life too."