Imman Annachi Wanted Respect Or Not? Akshara Acts Matured Today
Vignesh Subbaian (Author)
Published Date :

Nov 03, 2021 16:10 IST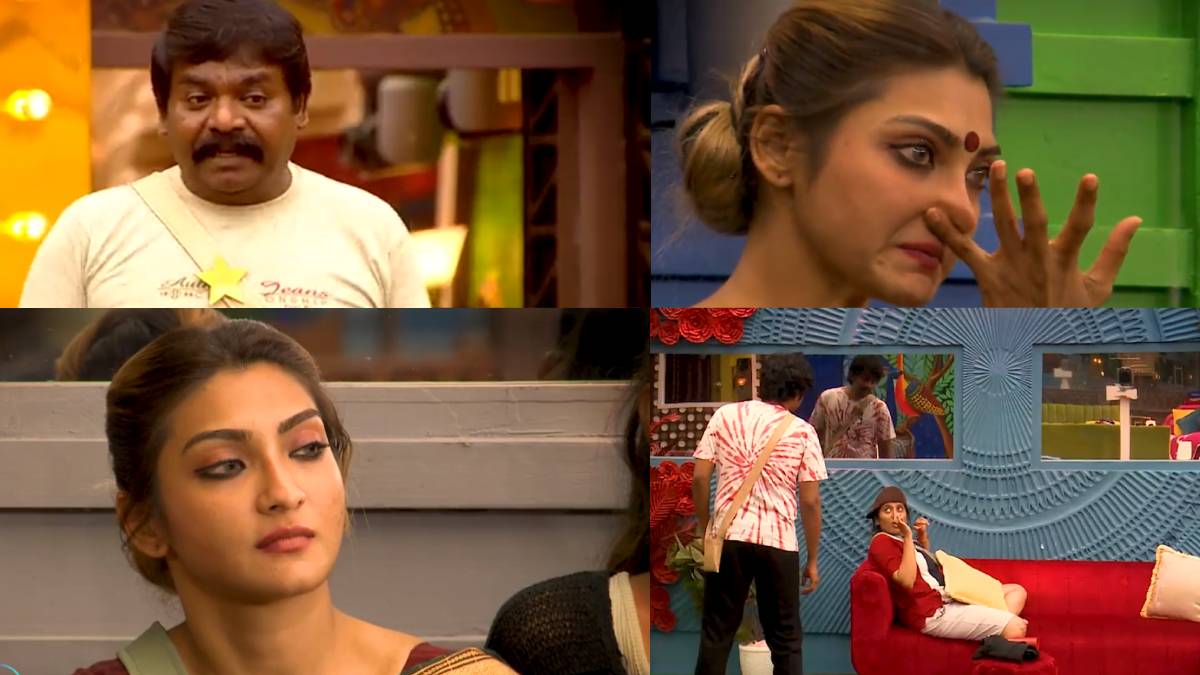 Bigg Boss Tamil 5 episode drowns in sadness by the hurtful words of Annachi. It is hard to believe in Bigg Boss promos as the episode is completely different from what the promo depicts. By watching today's promo there raised the thought that whether Imman Annachi wanted respect or not. What actually he needs is a question mark now.
The task 'Cinema Cinema' began Bigg Boss Tamil 5 yesterday. Each contestant is requested to dress up like a cinema character assigned by Bigg Boss. Priyanka as Nesamani (vadivelu), Isaivani as Chandramukhi, Niroop as Ambi and Anniyan, Ciby as Padayappa, Thamarai Selvi as Kovai Sarala, Mathumitha as Ghajini and the other characters too had an interesting role.
The contestants need to come to the stage and dance once their character song is played. In yesterday's episode, Ciby gave a good performance on stage like Padayappa. Thamarai Selvi was the first one to dance. Isaivani also danced and acted well like Chandramukhi.
In today's Bigg Boss Tamil promo, the Bigg Boss asked the housemates to pick contestants who hadn't done the performance well. In it, Imman Annachi says that Akshara has don't done her performance well. He mentioned that he hadn't seen Akshara in Nilambari character.
He also said that, 'I don't know whether she had watched the movie or not.' Ciby, who has taken the role of Padayappa, interrupts in between, saying no to Imman's point. Ciby said that Akshara did her character well. But Imman, who does not accept it, says no, I do not know exactly, and she didn't speak to me as Nilambari.
But when it is watched in the promo, it seems like Akshara is handling this issue in a mature way. It is already known that Annachi dislikes when someone disrespects him. And so Akshara spoke to him with respect and didn't show any attitude to Annachi just because of the character.
She said to Annachi that it would be out of respect if she called him by snapping fingers. By seeing the third promo, it is known that this issue has become serious. Priyanka is in talk with Raju about the problem that is circulating inside the Bigg Boss house, but h walks off in between.
This behaviour of Raju makes the viewers think whether Raju is trying to escape from the problems and arguments. Viewers have a thought that Raju supports Annachi, and so he is not going in for arguments. Annachi is telling everything openly, but few contestants couldn't accept that particular point.
In this Bigg Boss Tamil 5 season, the promo and episodes are mostly different. The expectation that rises by watching the promo gets faded after watching the episode. The Bigg Boss fans are expecting at least today's fight would be real.