Importance of Bigg Boss 3 Tamil Show Task brings back old play
Anusha Sathish (Author)
Published Date :

Sep 01, 2019 14:41 IST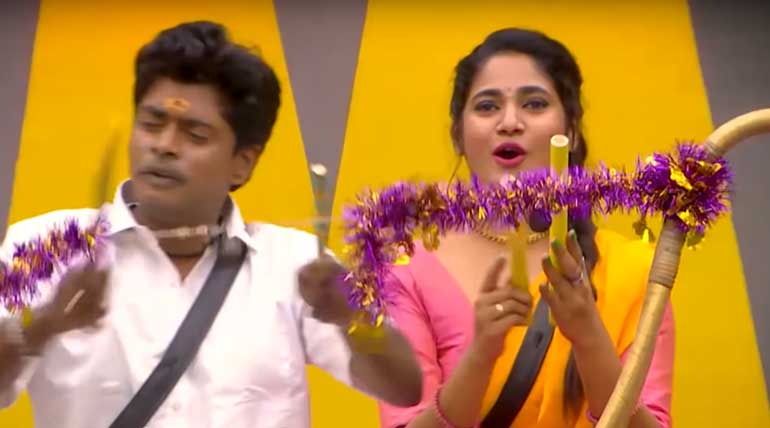 Bigg Boss Tamil season 3 of late brings tumultuous surprises in the name of tasks. Onlookers are so excited to watch the tasks which make them relive the past. For example, the task performed by Kasthuri as a teacher brings in so much of enthusiasm in the audience face. Kasthuri also performed it spic and span except for the fact that Vanitha has provoked the entire scenario.
Not in this article, we are going to discuss the negativities but spectators also voiced out "Kulla Kulla vathu" when Kasthuri said the same. The audience has gone back to the past and walked the road of school life. Glimpses of school, infra, desk, teacher, and friends, uniform everything splashed the mind for a minute. School is not just a word for us, but it is an emotion.
The ball game organized in big boss unearthed the reminiscence and indeed 90's kids would have played the passing ball standing in a row (Pass the ball back and gather in a basket).
Finally which team got the maximum number of balls was declared the winner. Also, childhood would not have been skipped without playing "Police-Thirudan". During the initial days when Vanitha killed everyone in the Bigg boss house, it closely resembled the game.
The Bommalattam play organized recently in the last week brought back the annual day memories of school. Usually, one drama or game will have one or two scenes resembling this Villupattu, Bommalattam etc. The episode clearly underlined two important plays, and Vanitha's team played the "Joint Famil" episode splendidly well.
No doubt, the audience were hooked up to the episodes in parallel relived their past. Though a lot of controversies going on compared to the previous seasons, this season also gives us many things exciting and exhilarating. The audience are even taken by surprises every week in terms of voluntary and involuntary evictions.