Iravin Nizhal Full Non Linear Single Shot Movie By Parthiban, Review
Sophia Loren (Author)
Published Date :

Jul 13, 2022 16:34 IST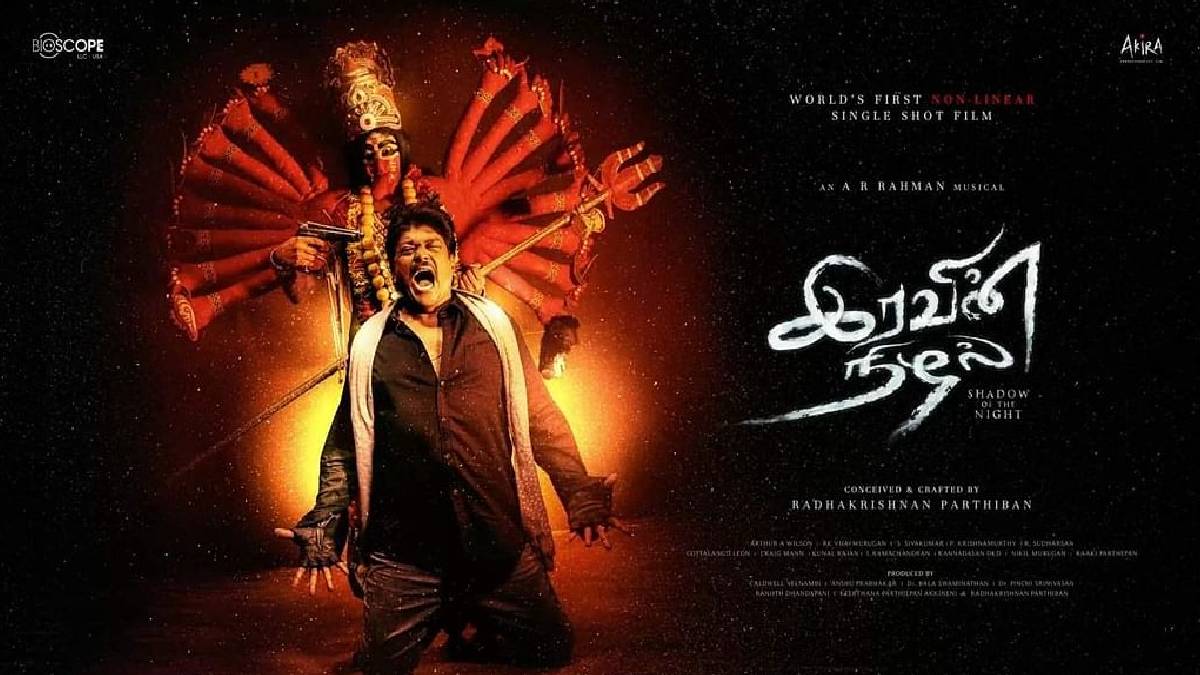 The life of an orphan boy and the life journey of crossing hurdles are the key plots of the story. R. Parthiban shows the hardships and obstacles that will happen to him in this movie, and this is the one lens of Iravin Nizhal.
Parthiban shot the film Iravin Nizhal for a total of 100 minutes, i.e., he made the movie of 96 minutes in one take. In the first 30 minutes of the film, the story of the film is presented as a short collection. He has very beautifully presented the hardships of making the film and how the result is appreciatable.
It is touted to be the world's first non-linear single-shot film. Parthiban has seen and done everything like a screenplay, dialogues, songs, and editing. VR. Parthiban, Varalaxmi Sarathkumar, Robo Shankar, Brigida Saga, Anandhakrishnan and Sai Priyanka Ruth are the lead role in the movie.
A.R. Rahman's music has added strength and pride to the film Iravin Nizhal. The music is organic and well blended in the movie. Parthiban has showcased the songs and the dance in the same single take. Famous cinematographer Arthur Wilson, who has done cinematography for many films, has done the cinematography for Iravin Nizhal. The cinematography plays a major role in the film.
He has to go through the entire film in a single take with the camera, and if any small mistake is made, he has to start from the beginning. Director Parthiban has guided him in the right way. He needed 23 takes to shoot the film in one take. He has achieved the challenge of starting from the first take, even if there is a small mistake.
You will note a few errors in the movie, especially in characterisation. The characterisation should have been done better. It is another usual story, but the speciality comes from its non-linear single shots. Of course, yes, there is a lag in the movie Iravin Nizhal because of its writing. There is no deep impact at the climax of the film.