ads
Iruttu Araiyil Murattu Kuththu-2 Shoot Starts in Chennai
Gokul Saravanan (Author)
Published Date :

Dec 12, 2019 11:05 IST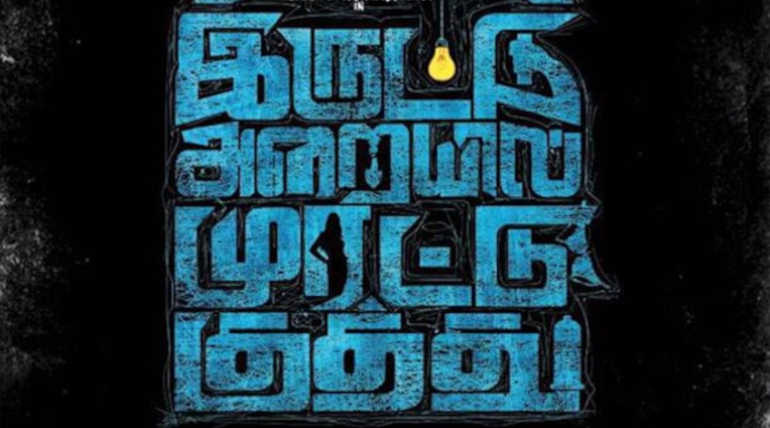 After the lucky success of Iruttu Araiyil Murattu Kuththu, director Santhosh P Jayakumar shapes him in as an actor for the adult comedy movie's sequel. A sequel for Iruttu Araiyil Murattu Kuththu had already become evident from the ending of the first part.
Though the adult comedy journal was not so strange for Tamil Cinema Industry, Iruttu Araiyil Murattu Kuththu came out as a topper in that journal back in 2018. Starring Goutham Karthik, VJ Shah Ra, Vaibhavi Shandilya, Yashika Aannand, and Chandrika Ravi, IAMK was a huge success. It was welcomed by most of the current generation as its content was filled with dark humor. Now that made the director of IAMK to go for a sequel of it.
Santhosh P Jayakumar, the director of this movie, was already a famous personality through his 'Hara Hara Mahadevaki,' which was stuffed with dark adult comedies. Both of his films ramed the controversies against them and held their heads upright in the box office. That was how the dark humor concept become popular in the Tamil cinema industry. Even his movies created an expectation among the audience for sequels.
Now, despite choosing someone to cast in his movie, the Adult Comedy director suited himself up to do the lead himself in his upcoming Iruttu Araiyil Murattu Kuththu-2. The director turned actor said in an interview with a news agency, some important actors who can well fit in such concept have been roped in for the sequel. Motta Rajendran, Manobala, Chaams, Danny, and Ravi Maria are those important faces of the concept while Bigg Boss (Hindi) fame Karishma and Akriti are doing the female lead, confirmed the director.
As per the shooting schedule, like the previous movie, most parts of the movie will be shot in Bangkok and the rest will be in Chennai.