Jai Bhim Movie: Controversial Talks Couldn't Stop Success Of The Film
Sophia Loren (Author)
Published Date :

Nov 03, 2021 11:15 IST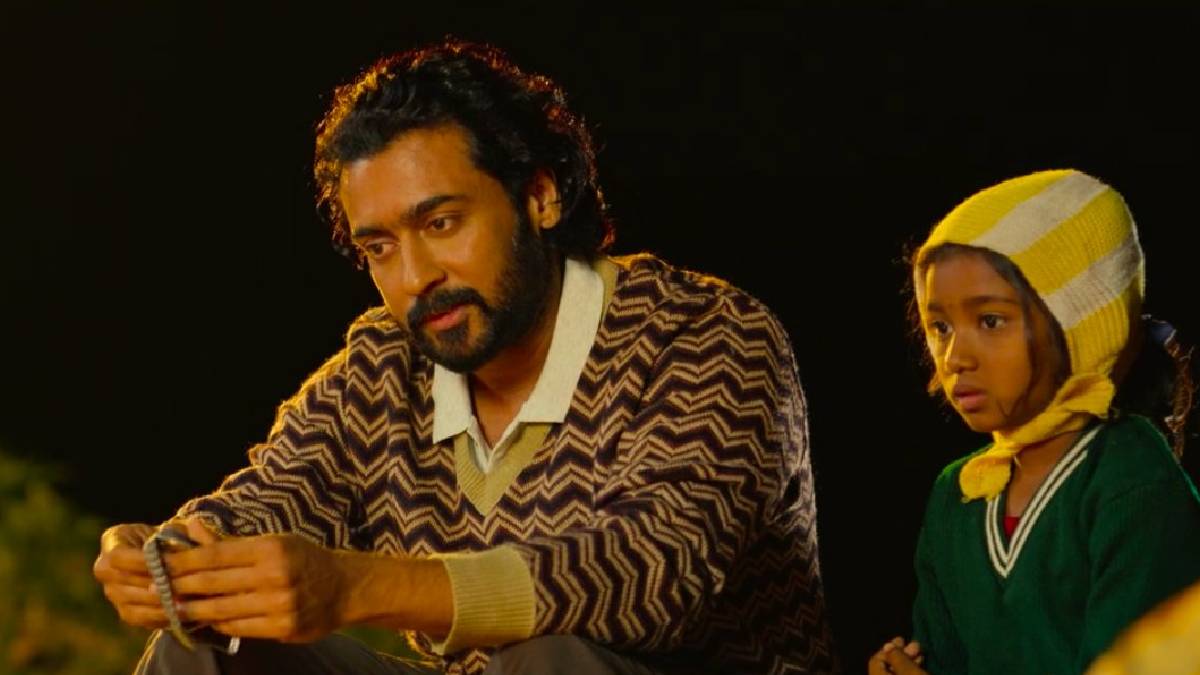 Jai Bhim Tamil movie starring actor Suriya is in talks for its storyline and the dialogues. The movie was put forward for controversies, but still, nothing could stop its attention. Jai Bhim is trending on Amazon Prime videos in five different languages.
Jai Bhim Tamil movie is well received by the audience and among the celebrities. Praises and appraisals are pouring continuously with memes on social media for Suriya and Prakash Raj. There are many reasons why the movie Jai Bhim must be watched. And the reasons are strong and valid.
After the release of Jai Bhim, actor Suriya has given Rupees One crore to Cheif Minister Stalin for pazhankudi Irular Educational Trust. This action of Suriya has gathered special respect among the fans. He proves as a hero not only in movies but also in real life. Jai Bhim movie has gained fans widely within a few hours of its release.
Recently actor Prakash Raj was stuck with controversy for a particular scene in the Jai Bhim movie. In which, he slaps a person who speaks in Hindi and asks him to speak in Tamil. When the movie is completely watched, then the exact reason for slapping will be understood.
A particular person/character will try to get away from the mistake he has made by speaking in Hindi (Prakash Raj wouldn't understand) and knowing this seriousness, he slaps and asks him to speak in Tamil. But many mistook the concept and started a debate with this particular scene.
Although the controversies break out in between the way of success, the movie is still receiving good reviews for the entire teamwork. It is very hard to find the negatives from this movie Jai Bhim. The movie travels to fight for the good beyond the hurdles of inequality and caste discrimination.
After watching the movie, many audiences feel that the movie could have been released in Theatres. Same as soorarai Pottru, the movie Jai Bhim has also created a good impact among the audience. Watch Jai Bhim full movie on Amazon Prime.
வார்த்தைகளின்றி நெகிழ்ந்து நிற்கிறேன். மாண்புமிகு தமிழக முதல்வர் அவர்களின் உணர்வுப்பூர்வமான பாராட்டு, ஜெய்பீம் திரைப்படத்தின் நோக்கத்தை நிறைவேற்றி இருக்கிறது. ஜெய்பீம் படக்குழுவினர் அனைவரின் சார்பாகவும் நமது தமிழக முதல்வருக்கு நெஞ்சம் நிறைந்த நன்றிகள்… ?? https://t.co/48vBWpdjGm

— Suriya Sivakumar (@Suriya_offl) November 1, 2021