Jango Tamil Movie Trailer: First Time Loop Movie In Indian Cinema
Sophia Loren (Author)
Published Date :

Oct 12, 2021 11:16 IST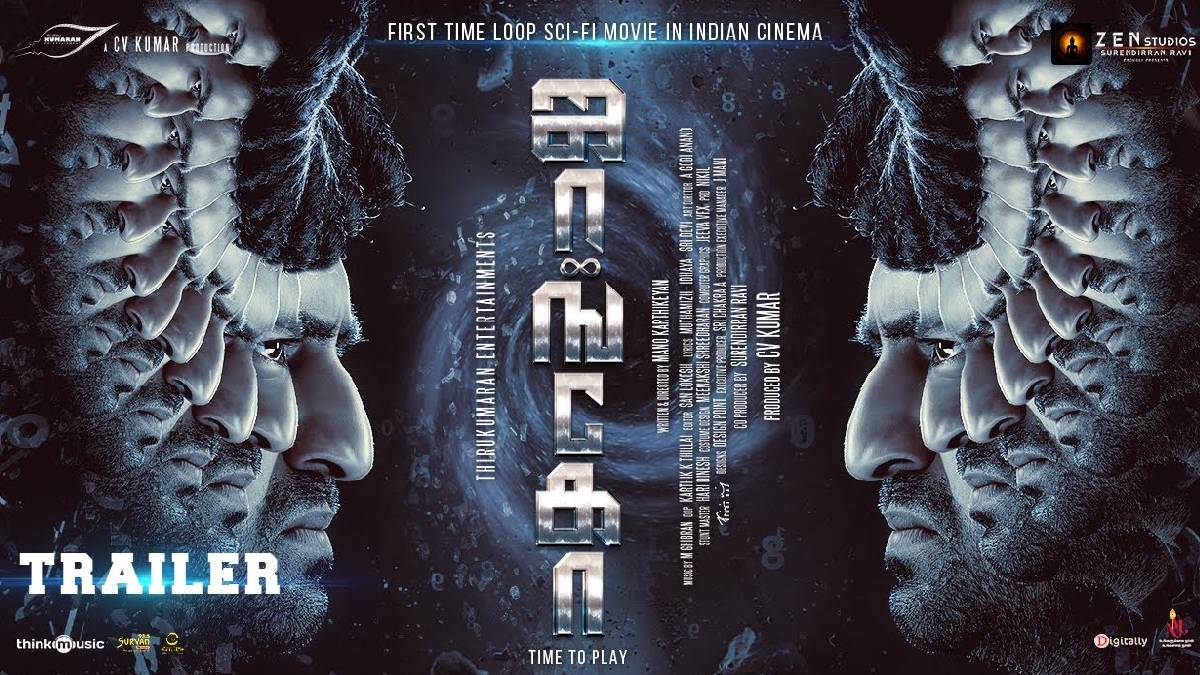 First Indian Time loop science fiction cinema is on its way to give a hit on the big screen. Jango Tamil movie trailer is released today, and the positive comments are flowing for the initiatives taken by the movie team.
Jango Tamil movie is written and directed by Mano Karthikeyan. This movie was produced by CV Kumar and co-produced by Surendirran Ravi under the banner of Thirukumaran Entertainment & Zen Studios. Whereas the music is well composed by Ghibran with the cinematography of Karthik k Thillai.
The Jango Tamil movie cast is played by Satheesh Kumar, Mrinalini Ravi, Anitha Sampath, Hareesh Peradi, Velu Prabhakaran, Karunakaran, Ramesh Tilak, Daniel Annie Pope and Nakkalites Danam. By watching the Jango Tamil trailer, it was clear that the lead roles as done justice to their character by good acting.
The screenplay is the biggest task when it comes to science fiction movies. The recent Tamil science fiction movie Dikkiloona starring Santhanam, was an average hit with both positive and negative comments. Although the director has given the best, the fans felt few disturbances in the screenplay while watching the Dikkiloona movie.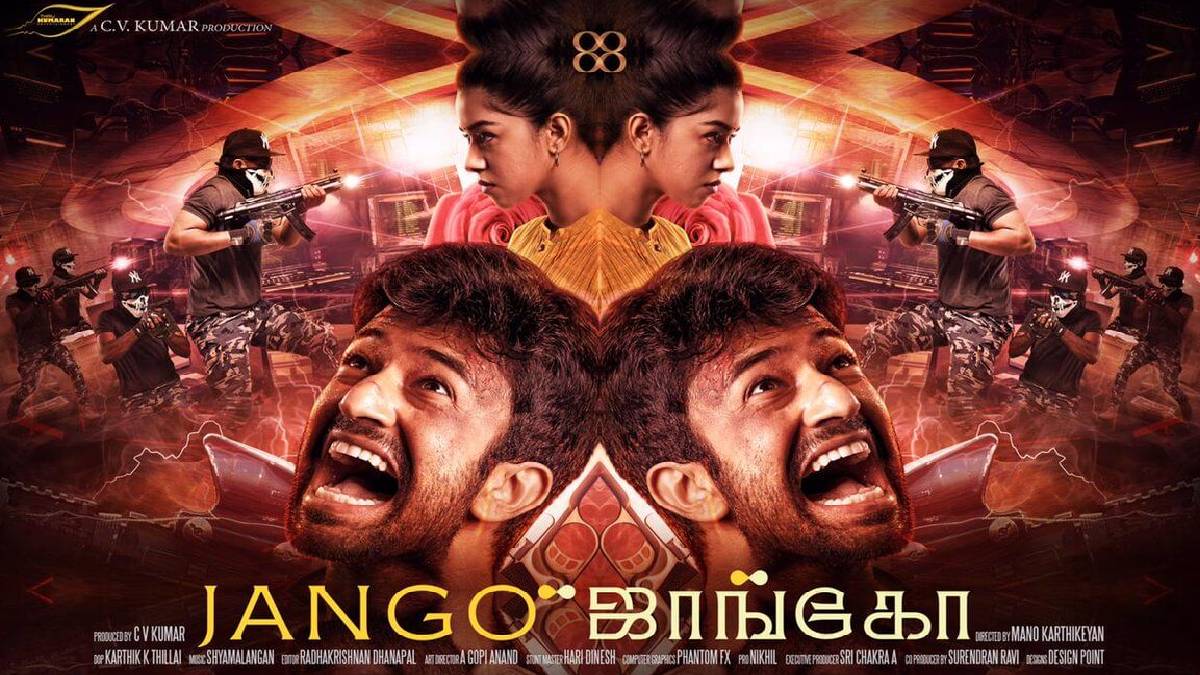 There are many notable Tamil science fiction movies based on time travel. The famous Tamil time travel movies are Indru Netru Naalai, starring actor Vishnu Vishal and 24 movies starring actor Suriya. Both the movies were well reached among the fans, but still, it was not satisfactory for the fans.
But in the Jango movie, the contents themselves are different. The film is a science fiction movie, but it projects the content on a Time loop, which is entirely different from time travel.
Both the time travel and the time loop are fiction concepts. Time travel is the ability to travel to different periods of time, in the past or the future. Whereas a time loop is an activity that keeps repeating the same time period over and over again. This period could be either a short or long period of time.
This is what makes the storyline of the Jango Tamil movie more interesting. The Jango Tamil movie trailer brings more curiosity to know how well the time loop concept has worked well in the movie. Jango Tamil movie release date is not yet announced, officially.