June 2022 Tamil Movies Theatre And OTT Release List
Sophia Loren (Author)
Published Date :

May 26, 2022 11:57 IST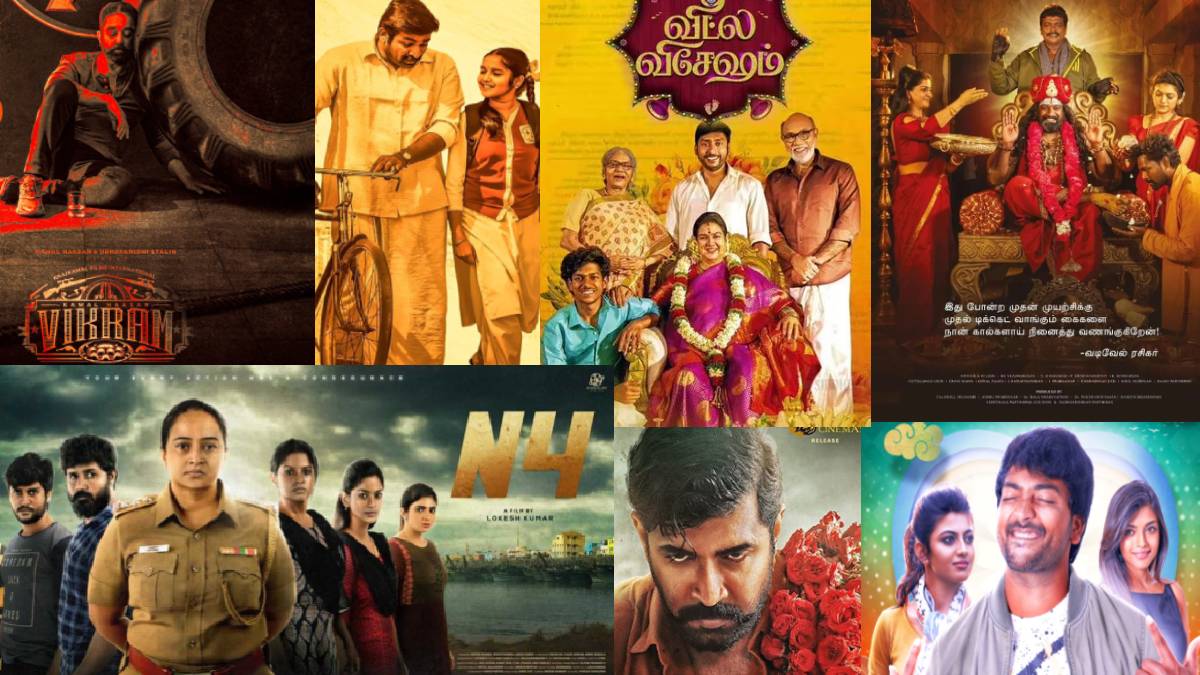 June 2022 Tamil movie list is ready for its theatrical release. The movies of leading heroes and favourite comedians are in line. The expectations for June 2022 movies are high, and it is desired that they will hold a good name in the Tamil film industry. At the same time, June 2022 OTT Tamil Movie list is also come out.
Also Read: List Of July 2022 Tamil Movies Theatre and OTT Release
May 2022 movie kept the theatres crowd with the release of Don, Nenjukku Neethi, Ranga Visithran, etc. June 2022 release Tamil movies are Vikram, Titanic Kadhalum Kavundhu Pogum, N4, Ruthravathi, Veetla Vishesham, Yaanai, Pallu Padama Pathuka, Marijuana, Aayiram Jenmangal, Maamanithan, Iravin Nizhal, Vidiyal will be released.
Vikram (June 3) and Titanic Kadhalum Kavundhu Pogum (June 6) are set to release in the first week. Both the movies are set for theatrical release. The N4 (June 8) Tamil movie is expected to release in the second week, on June 8.
Following this, the third week has many movies to be released in both OTT and theatres. June 2022 Tamil movies for the third week are Veetla Vishesham (June 17), Yaanai (June 17), Pallu Padama Pathuka (June 20), and Aayiram Jenmangal (June 20).
June 2022 release Tamil movies for the fourth week are Maamanithan (June 24), Iravin Nizhal (June 24) and Vidiyal (June 30). It is said that the movie releases of this month are higher than the May 2022 movies.
Along with these movies, it is expected the movies Kanmani Pappa, Gulu Gulu, Tamil Kudimagan, My dear Bootham, Madhil Mel Kaadhal, Flashback, Naai Sekar Returns, Yuki, Kaayal, Victim will be released.