Kaalidas Movie Review: Sensible and Smart Thriller From Bharath
Vignesh Subbaian (Author)
Published Date :

Dec 13, 2019 18:35 IST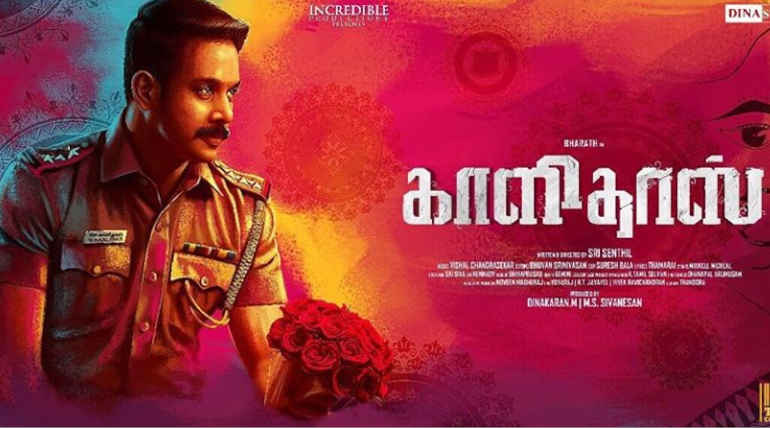 Kalidas a must watch for thriller movie lovers: Kalidas is a crime thriller movie released today all over Tamil Nadu. Bharath, after a long time, makes a good comeback with Kalidas. For the debutant director Sri Senthil it could give an opening to take more good movies in the future.
The police investigation by Bharath and his superior, played by Suresh Menon, is portrayed well in the film. The highlight of the film is his dialogues and acting of heroine Ann Sheetal. With a limited budget and being his first movie, Sri Senthil has done his part well to make it a must for crime thriller movie lovers.
Young women are jumping from terraces, and the investigation of Bharath, who plays the role of Kalidas, is the storyline. It is about only three days happenings, and the director brings the police profession and its effect family values well in the movie.
Ann Sheetal portrays a longing homemaker whose husband Kalidas has no time to spend. Suresh Menon in the Assistant Commissioner who explains the family values along with investigating the case. His timely dialogues and mannerisms are a plus to the movie and for smart investigation.
Bharath is no more a chocolate boy or one trying to become a mass hero. He has matured both in body fitness for the cop role and also in good acting. Ann Sheetal plays her part well to cover the female audience on the problems of lonely homemakers.
Who is the killer is the big question for any thriller movie, and it is well shown in the first part of Kalidas. Being a debutant director Sri Senthil well connects the events of the first half to the investigation but fails to maintain the suspense in the second half.
Even the climax though predictable, is taken in the right way. Vishal Chandrasekar has done the BGM and the rain song in an exciting manner. After Rangoon only now, he is having a break with Kalidas. Suresh Bala helps Senthil with his camera work to make the movie good on the screen.
With a tight budget, Sri Senthil has done an excellent job, and his small mistakes in the second half could be overlooked as he is only the debutant director to make this movie a year-end thriller watch for Tamil people.