Kaappaan movie review: 1st half Slow but 2nd half Worth it - Watchable
Vijayan Sankar (Author)
Published Date :

Sep 20, 2019 14:13 IST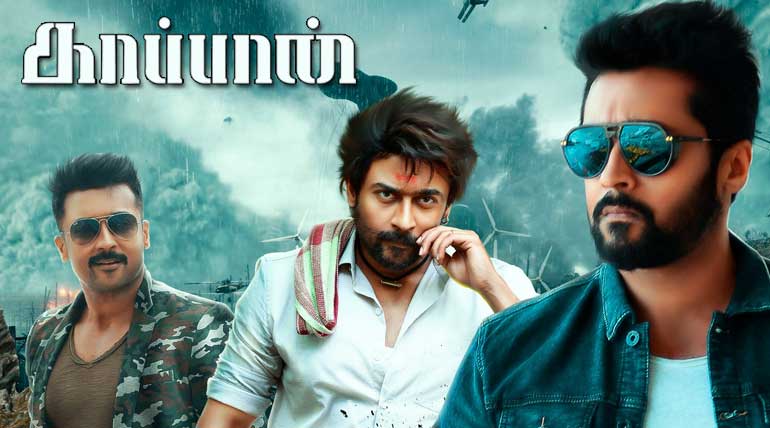 Kaappaan movie review - Kaappaan is a corporate-farmer political thriller to be watched once for Surya and KV Anand: Kaappaan, the much expected Suriya movie has just hit the screens now. The first half is mixed with identifying the role of Suriya as protector of the prime minister. The introduction of Suriya is incredible by way of a terrorist attack wherein he saves the PM. In contrast, the prime minister role played by Mohanlal and his son role played by Arya is subtle.
Mohanlal as PM shows some mannerisms that resemble our Prime Minister Modi. The second half is fast and reveals the real criminals behind the crimes against farmers and the prime minister. Arya plays well the role of a politician in the second half. Cinematography by MS Prabhu of the foreign locations is a treat to watch.
Music by Harris Jayaraj is not to the expected level. The greed and defaults of corporate tycoons, causing distress to the farmers is well portrayed in Kaappaan. Suriya and K V Anand make it a onetime watch movie on the big screen.
Suriya as a farmer and a protector of PM: Suriya with different makeups twist the audience initially regarding his role in the movie. He is showed as a farmer and then the plot reveals that he is an undercover agent to protect PM. The first half though slow sets a terrorist plot based on the recent surgical strikes. It sets a thick plot of terror for the second half to reveal its implications and the way of Surya solving it. K V Anand has shown his directorial skills well in the fast-paced second half. The audience will like the climax twist to a great extent.
Storyline of Kaappaan:
The difficulties of farmers due to the corporate dominance, which even the PM, finds it challenging to tackle s the one-line storyline. To add spice to it, the terrorist attack and saving of PM by Suriya and other aspects are added to the movie. The farmers in distress and not able to pay their loans and suffering are highlighted more in the film. Also contrastingly the rich who default in loan payments enjoying their life is shown well by KV Anand.
Kaappaan is sure a typical Suriya movie and can be seen once for Suriya, directorial skills of KV Anand and the cinematography of MS Prabhu.