Kaappaan Ticket booking not as expected and may pick up after its release tomorrow
Vijayan Sankar (Author)
Published Date :

Sep 19, 2019 22:16 IST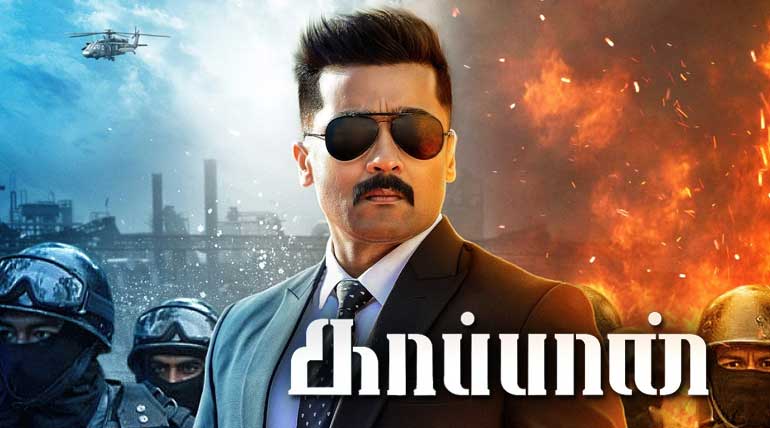 Kaappaan ticket booking not as expected and may pick up after its release tomorrow: With many expecting the magic of Ayan effect in the booking of Kaappaan today, were disappointed by lackluster booking across Tamil Nadu. The booking in Chennai is good and also in Kerala with Mohanlal playing the role of the Prime Minister.
But if Suriya and KV Anand could bring back the magic of Ayan tomorrow in Kaappaan, tables could turn in favor of the movie and Kaappaan ticket booking rise. It could be a comeback for Suriya after his continuous not so good hits after Anjaan five years ago.
Suriya yet to become a mass hero among Tamil audience
Suriya though a well-acclaimed actor and given some big hit movies, has also seen some down periods including Kaappaan ticket booking. After the roaring Pithamagan hit in 2003, it was only Ghajini in 2005. And then came Ayan in 2009 and 7aum Arivu to be a runaway hit. Next, the Singam series made the box office coffers ringing with excellent collections.
But after Anjaan not so doing well in 2014, the next five years were not so good for Suriya. He needs one Ayan, or Singam, or Ghajini or 7aum Arivu again to make him the mass hero for roaring box office hits.
K V Anand success and not so good hits
A national award-winning cinematographer from the school of P C Sriram, KV Anand had also given good hits like Ko, Ayan and Anegan. But after these three movies, the others like Maattrraan and the latest Vijay Sethupati starring Kavaan did not do well in the box office, this could be the reason for slow Kaappaan ticket booking.
Ayan was a social action movie with the right message and a fantastic storyline. It was a turning point for both KV Anand and Surya in 2009. After ten years they both bank on Kaappaan to bring back the Ayan magic.
Why Kaappaan ticket booking Slow?
The last release of Surya's NGK directed by Selvaragavan was not a good grosser in the box office. It could be the major reason for today's slowdown in the Kaappaan ticket booking. But, tomorrow is another day and could bring back the glory of Surya – KV Anand combination again in Kaappaan.