Kaappaan: Interesting Facts about the Upcoming Biggie of Suriya - KV Anand
Mahalakshmi Chandramohan (Author)
Published Date :

May 10, 2019 16:07 IST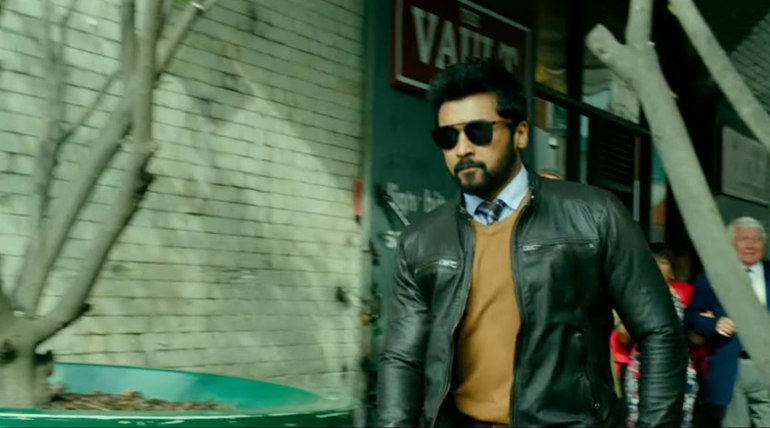 Kaappaan is definitely an extinguisher for the prolonged disappointment of Surya fans. Also, Surya fans are waiting for sequential celebrations in 2019.
SCRIPTING STRATEGIES
KV Anand holds a creative potential in making of action based thriller movies. He had already coupled with Suriya in Ayan and Mattran. KV Anand usually increases the strength of the supporting roles by his perfect choice of artists. He also creates a reasonable space for more artists to take part in the film.
TURN TO AWAKE
Kaappaan's first look was released on Jan 1st. There was a splendid theatre response for the movie teaser. It is read from the teaser that the film focuses on the issues that affect national and international security. A part of the film is shot in the United States of America. Surya is suspected to play the role of an undercover or military agent. It is obvious that the film partly pictured terrorist attacks and explains its cause and effect.
ROLES REVEALED
Superstar Mohan Lal holds the role of a political leader and Suriya is characterized as his personal Security. Saisha is pairing with Surya. Arya assigned for the role of Mohan Lal's son. Samudhrakani, an extraordinary artist in demonstrating emotionally significant roles is playing the role of Suriya's brother. Poorna is pairing with Samudhrakani.
EVIDENT HITS
Undoubtedly Harris Jayaraj wraps up the combo with the musical frame. The most popular and romantic numbers for Surya is composed by Harris. The film is also expected to include mesmerising numbers.
TECHNICAL HEADS
The production right is owned by Lyca Productions. The editing is done by Anthony. The cinematography is worked by M.S. Prabhu, Abinandan and Ramanujam. The film is expected to release by August, making it a thundering occasion.