Kannai Nambathey Review: Good Quality Crime Thriller Movie
Thangaraja Palaniappan (Author)
Published Date :

Mar 17, 2023 11:24 IST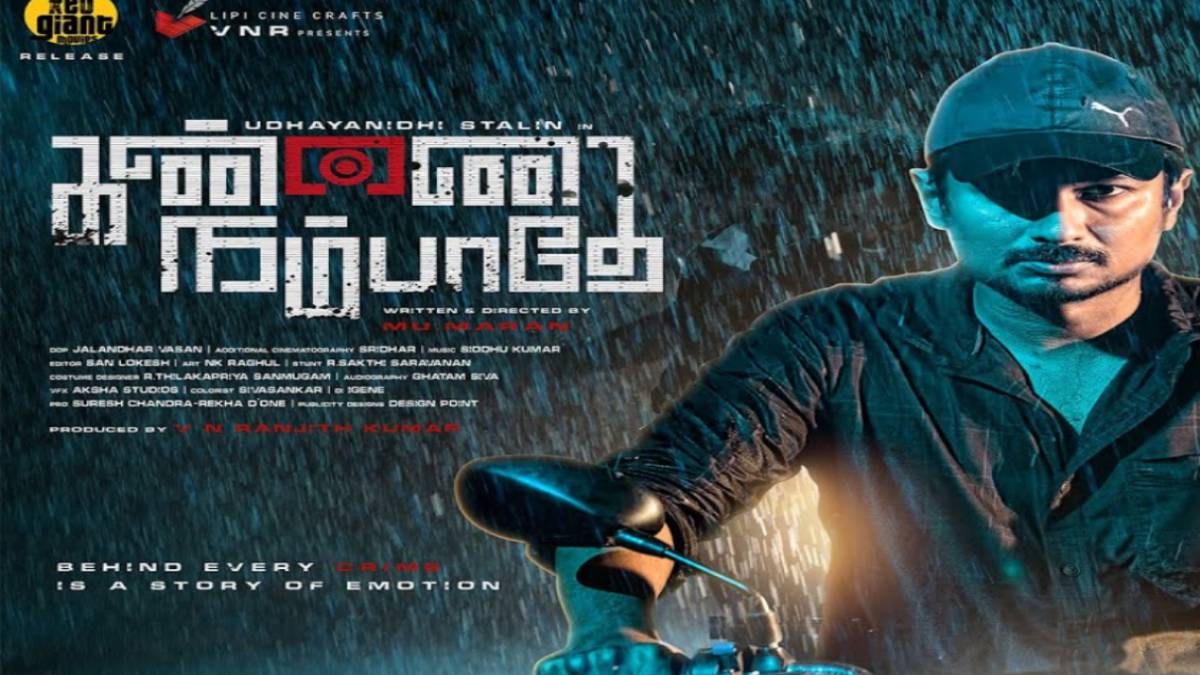 Kannai Nambathey is a crime thriller film directed by Mu. Maran starring Udhayanidhi Stalin in the lead is released in theatres today. Thriller movie lovers are flocking towards the Kannai Nambathey screens. Let's see how the movie is.
Kannai Nambathey Movie Story:
Arun (Udayanidhi) is in love with the house owner's daughter. One day his girlfriend's father came to know about their relationship and asked him to vacate the house immediately.
Arun and his friend searched the house and finally found a house to rent. But Arun agrees to move into the house when he learns that Somu (Prasanna) is already living in the house and that he will vacate it in a couple of days.
That night Somu and Arun's friend are drinking when Arun sees an accident on the road. Immediately after approaching a woman in a car, she found him unable to drive the vehicle and took him, saying he would drop her at her house.
The woman gets down to the house and helps Arun by giving her a car and asking him to bring it in the morning. A shock awaits Arun the next morning. The woman he dropped off at home is the same woman lying dead in the back of the car.
Immediately, he tells Somu about this. Who is that girl? How did he die? Who put the dead body in the car? What did Arun do? Answers to these are the rest of the story. The movie has an amazing screenplay with good twists and turns. Watch Kannai Nambathey Movie In theatres.
Kannai Nambathey Review:
When it comes to the cast, all the characters have done justice to their role. The screenplay is good and sounds intresting. It can be considered a good-quality crime thriller. The background scorning has merged perfectly with the scenes. The cinematography is admirable. Regarding negatives, there are a few logical errors, and the first half runs a bit slow. Other than this, it is a good watch Tamil crime thriller film.
Kannai Nambathey Cast:
Directed by Mu. Maran, Kannai Nambathey movie stars Udhayanidhi Stalin, Aathmika, Srikanth, Bhumika, Sathish and Subiksha Krishnan. Siddhu Kumar scores music for the film, and editing is handled by San Lokesh. Jalandhar Vasan did the cinematography.