Kasthuri to Enter as a Wild Card Contestant in Bigg Boss Tamil Season 3
Anusha Sathish (Author)
Published Date :

Aug 02, 2019 15:01 IST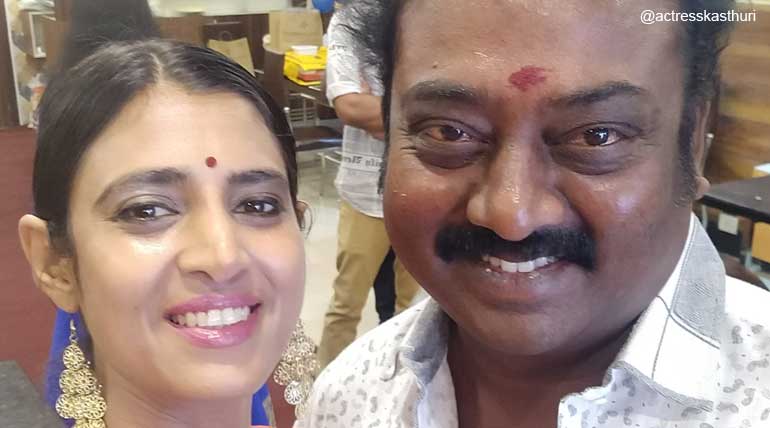 Kasthuri's statement is diplomatic
The stunning actress Kasthuri who is taking the headlines for many reasons of late is surmised to be the wild card entry in Bigg Boss Tamil house. Though there are counters form the actress regarding the same, the statement cannot be construed as denial but diplomatic. "People should always disregard the rumours and go with the evidence," she pointed but is she indirectly stating that there is no hard-core evidence of me getting into the reality show. Pass for some time before things really hit the gong. Twitter pages said that Kasthuri's entry will spice up the show. Meera Mithun's exit expected a wild card entry but did not happen. This time there are speculations that Reshma will be out of the show and a surprise wild card entry would realize to balance the house.
Kasthuri the bravo individualistic
Kasthuri is an actress, anchor and social activist. Her open and plain talks to the media gathered good responses. People usually called her feminist, and there is nothing wrong to be feminist if the situation demands. Intoto she has huge fan-base for all her roles be it an actress or social activist. Between there was a WhatsApp message circulating which showed a conversation between the actress and the organizer regarding her demands and the negotiations.
Watsapp Message confirms the entry??
Kasthuri in her WhatsApp message broadcasted that 4th of August will be optimal to enter. The organizer responded, "Your demands are under negotiations, on the pretext of getting all approvals, you will be hitting the reality show on 4th of August," for which she waved her hands back. She highlighted that whatever the date maybe, but it should be a kamal day (Saturday or Sunday). People are expecting huge surprises this weekend. Kasthuri, as an actress started her career in 1991. Her recent movies are Tamil Padam 2, EP co 302, Tamilarasan. Besides Kasthuri, there are information in the air that Sangeetha, Alya Manasa and Vichitra are in the wildcard entry list.