Bigg Boss Kavin Has Consumed Lions Share of Saving Votes
Anusha Sathish (Author)
Published Date :

Sep 05, 2019 12:27 IST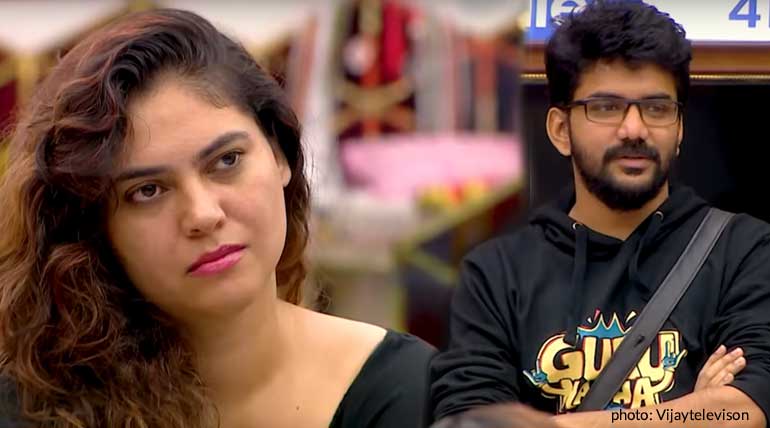 Kavin perfectly moves the coin-Trick-play or Nature-play? Bigg Boss 3 Tamil Season is closely approaching its fag end with just a few members (8 members) in the house. Of late, Kavin has started showing care to his friends in the house although he understands this might pull back his scores in the game. Kavin also openly confessed that he could do anything for his friend even at the cost of leaving the Bigg Boss house. Housemates have developed concerns towards Kavin, and he seems to play his true self. The audience too feels "Wao" with his behaviour lately in the house. They also feel this should have been the attitude exhibited by him from the beginning.
Gone are the days where Kavin was trolled for different wrong reasons. Even "Show Hero" Kamal Hasan has advised him not to play with other's feelings. His age has made him behave the way he did, but now everybody develops the feeling that he might have done all these inadvertently. Our country especially our state puts emotions above all. Hence the courtesy he extends to players of late and the behaviour he exhibits have earned a solid place in the audience's heart. But fellow-contestant Vanitha always pulls him in stating "You have come here to play and not to show sympathy and empathy."
Kavin is one of the contestants in the elimination list along with Sherin, Losliya, Mugen and Cheran this week. In our 1000 (One Thousand Voters) polling survey, It is shown that Kavin has 62% votes followed by Losliya, who secured 20% votes. The third in line is Mugen with 13% votes and Sherin with 5% votes. But Cheran is also one of the elimination contestants. But it is said that Cheran also will share the space with Losliya. Then who will be out from the show? Yay!! You guessed rightly; it is Sherin who may be out from the house as per 1000 voters survey, but it's not final. With a couple of days left for voting, Sherin's fate in the house would change to the top level in Safezone as like Cheran with Meera. Not to exaggerate, she is the best competent hitherto in the house.