Tamilrockers Website Leaked Kazhugu 2 Full Movie Online
Vijayan Sankar (Author)
Published Date :

Aug 02, 2019 13:58 IST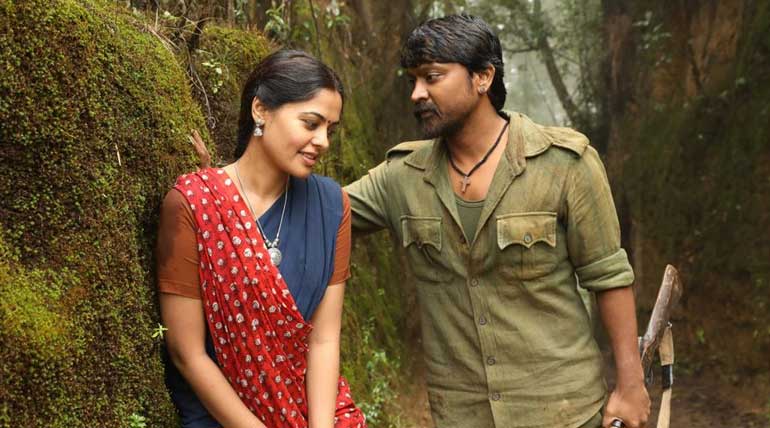 Watch Kazhugu 2 in theatres and not on TamilRockers to save Tamil cinema
TamilRockers are, without doubt, the reason for many people to not able to release their movies. The hard work and the financial support for all these movies are wasted because of them. Many have become financially bankrupt and are suffering, which cannot be explained in words. Also, many cinema workers are now working elsewhere. The creativity and the genius work of great people are going in the drain because of Tamil Rockers.
Manobala - veteran and survivor of Tamil Cinema:
Manobala is a veteran in Tamil Cinema for the past four decades. In his long cinema career from 1979, he has acted in more than 900 films and directed 40 films, 19 television series, and nine telefilms. But being such a veteran also did not save him from the Tamil Rockers. His first film as producer along with KK Shekar, Kazhugu was a hit. His next film as producer Saduranga Vettai in 2014 was a critically acclaimed movie. It also had all the commercial aspects with H.Vinoth as the director. Now Vinoth is about to release the Ajith starrer NerKonda Paarvai on 8th August.
Chaturanga Vettai much-acclaimed movie but did not bring much money to Manobala:
The movie Saduranga Vettai by Vinoth did not do justice to Manobala as a producer. It was normal grosser in the box office. Next, his other good movie Pambu Sattain also was a normal box office collecting movie. After that Manobala produced the sequel to Saturanga Vettai. Vinoth wrote the story, and Nirmal Kumar directed it. Arvind Swamy and Trisha were in the lead roles. But due to the financial struggle of Manobala, it is yet to hit the big screen. Now is the movie Kazhugu 2 for him to rise up from the ashes. And if this movie is also to be released by Tamil Rockers, it will cause irreparable damage and financial crunch to him.
Krishna- Child artist to the upcoming actor:
Many may have forgotten the colony boy Krishna in Anjali movie in 1990. Also, he acted as the child character of many stars, including Rajnikanth as his child character in Thalapathi. Being the brother of Director Vishnuvardhan is now an upcoming and struggling actor. His many movies directed by his brother and others are yet to see the light of the day. All because of the accumulating losses of his previous films, due to their release in Tamil Rockers. Krishna's latest movie, Kazhugu 2 is released today. And many hope that Tamil Rockers will make Krishna have a film career and save many producers by not releasing it on the net.
Watch the hard work of the Kazhugu 2 team in Munnar forest and that of co-producer Manobala, in the big screen. Book your tickets to Kazhugu 2 movie for wonderful family entertainment in the backdrop of the forest of Munnar.