Kazhugu 2 Review: Not like Part 1 but Still Watchable
Vijayan Sankar (Author)
Published Date :

Aug 01, 2019 10:22 IST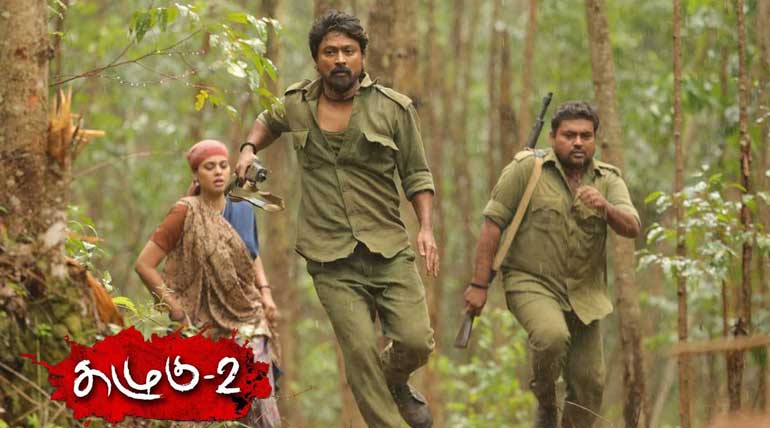 Kazhugu is back again today, with Kazhugu 2 releasing all over Tamil Nadu on August 1st 2019. But except for the lead casting crew and the director, nothing is similar to Kazhugu. It is only banking on the success of Kazhugu 1, which was a hit seven years ago. Kazhugu 2 is taken in a forest and Krishna the lead role again plays a thief-village saviour in Kazhugu 2. The big question is will Kazhugu 2bring back the success of Kazhugu 1.
Kazhugu 2 Review, Movie on the backdrop of the forest:
Two petty thieves Krishna and Kali Venkat fled from Theni and come to Munnar forest. They are wrongly mistaken for wolf hunters and are requested by the villagers to safeguard them from the dangerous wolves. Krishna falls in love with one of the village girls Bindu. Their love track as in Kazhugu goes well with some romantic songs from Yuvan Shankar Raja. He has brought the mega-hit of "Aathadi Manusathan" again with the melodious song titles "Adi Yendi Pulla". Yuvan has also debuted the Super Singer winner Syed Subhan to sing a song.
Kazhugu 2 cast & Crew details:
Krishna now a producer of TV series is trying to make a comeback with Kazhagu 2. Bindu Madhavi with her short stint in Bigg Boss is now trying her chance also. In place of Karunas comes Kali Venkat to bring in laughter to the audiences. Produced by Manobala, this forest love story will be a hit with Yuvan Songs and Satyasiva direction. After Kazhugu, Satyasiva took two movies, Sivapu and Savale Samali, which were normal movies. He is also hoping to come back with Kazhugu 2.
The storyline seems to be inline with Prabhu Solomon's Kumki. But if it has given the natural flair like Kazhugu, it could be a hit like the first one. But you have to book your tickets now and watch the movie in Big Screen to get an answer to it.