Knock Out Reply to a Cricket Fan by Tamil Actress Vijayalakshmi in Twitter
Karthik Rajkumar (Author)
Published Date :

May 10, 2019 11:11 IST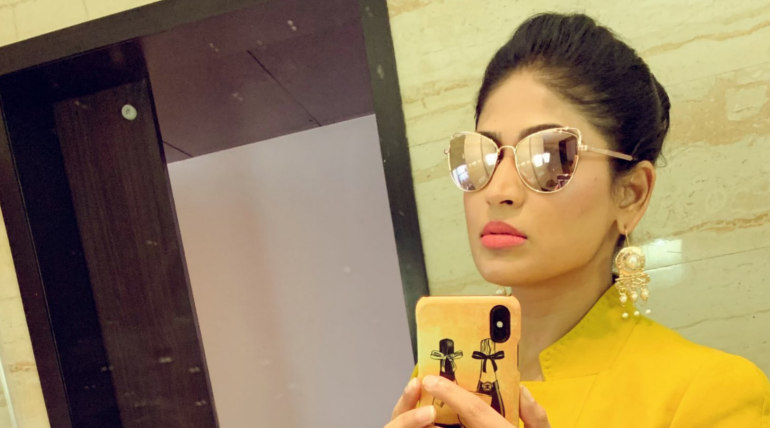 Actress Vijayalakshmi, who played a female lead in many films like Chennai 28, Anjathey and other films in Kollywood film industry is a fan of Chennai Super Kings too. Her recent knock out Twitter comment to a cricket fan of Mumbai Indians is the talk of the day. His comment over-praising the MI team by mocking CSK team has provoked the actress to respond in a knock out manner. This also created a buzz among the fans of the Tamil film industry and also IPL cricket fans.
The league rounds in the IPL series are over and the playoff round is in the progress. The first two teams leading the IPL Points Table have to compete in the first playoff round match in which the Chennai Super Kings team played against Mumbai Indians. Unfortunately, the match goes in favour of Mumbai Indians and CSK lost to MI in the match held on 7th May 2019. MI entered the final as a first team although CSK got into the playoff round as the first one. Anyhow, the Chennai team has a chance again as it can compete with the winner of the Eliminator round match. Winning this match will get the CSK team to enter the IPL final.
Meanwhile, a Mumbai Indians fan having a Twitter account in the name of Thalapathy Surya has posted in a manner of overwhelming the victory of Mumbai Indians such that when the Chennai Super Kings team get into final by chance, the team would face the same blow as received in the first playoff round match. Actress Vijayalakshmi, in response to his comment, tweeted, "You pose the name of Tamil Actors Thalapathy Surya in your Twitter account and I hope you are a Tamilian and a fan of those actors too.
But, you are supporting the MI team. Also, You people can only boast the MI team's victory until the team's defeat in the final IPL match against CSK". The actress has replied in the same manner as the cricket fan did. There are many likes and Twitter comments regarding the actress-fan word war and knock out reply over the just played CSK-MI match. It is common to see many such controversial comments in the Twitter pages among the cricket fans supporting different IPL teams. But, an interesting point to note here is that this short rival issue is between an actress and a cricket fan.